This week's Free Stuff Fridays is sponsored by Christian Focus. They are giving some great prize packages this week. There will be five winners and each of them will receive these five new books.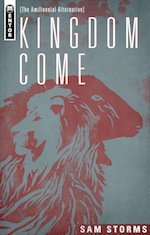 Kingdom Come: The Amillennial Alternative by Sam Storms – Described by Kevin De Young as "the standard bearer for Amillennialism for years to come." Kingdom Come offers an alternative and a biblical rationale to the widely held view of Premillennialism: that Christ's return will be followed by 1,000 years before the final judgement. This book reveals that this is not the only option for Christians. This is a substantial work which will challenge and encourage. Storms explain the belief that the 1,000 years mentioned in the book of Revelation is symbolic, with the emphasis being the King and his Kingdom. So that even those who remain unconvinced will need to reckon with the powerful case made for Amillennialism by reading this work.
Supernatural Living for Natural People: The Life-giving Message of Romans 8 by Ray Ortlund. This exposition of Romans 8 weaves together both truth and application, both theology and the realities of everyday life. Romans 8 is a favourite of many Christians, it contains verse after verse of spiritual gold. This book enhances our appreciation and understanding of the chapter and through it, we will be thoroughly revitalised.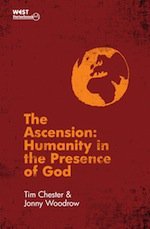 The Ascension: Humanity in the Presence of God by Tim Chester. The story of the Ascension in the Bible is the story of the one man who made it into Heaven for us, to present his finished works to God the Father on our behalf. This is the story of Jesus the man in God's presence. The Ascension is a small book on a big doctrine, who is this ascended Jesus? He is King, Priest and man and is still at work for us in our everyday lives today.
The Cross in the Experience of Our Lord by R.A. Finlayson. Look on the bookshelf of many Scottish Christians and you will find an old, battered copy of this classic book, little known outside of Scotland, by the Scottish Theologian R A Finlayson. Re-released to a much wider audience and introduced by Carl Trueman, this tremendously profound book explores the significance and mystery of the cross in a compelling and powerful way.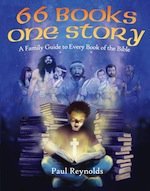 66 Books One Story: A Family Guide to Every Book of the Bible by Paul Reynolds. This is an excellent resource for children, parents and churches alike. The Bible has one author – God – so we need to see the Bible as a whole, as God's Word. In this Bible overview each book of the Bible is summarised; background given; themes and theology explained, while detailing the thread of Salvation History running through them all. It can equip both children and their parents in their ambition to know the Bible and Christ in a much more informed and loving manner.
Giveaway Rules: You may enter one time. As soon as the winners have been chosen, all names and addresses will be immediately and permanently erased. Winners will be notified by email. The giveaway closes Saturday at noon.