This week's Free Stuff Fridays is sponsored by CBDReformed.com. They are offering up 5 prizes, each of which contains 3 books. So that means that 5 people will each win:
The Reason For God: Belief In An Age of Skepticism by Timothy Keller – Retail Price $16.00
Slave: The Hidden Truth About Your Identity in Christ by John MacArthur – Retail Price $22.99
The Hole In Our Gospel by Richard Stearns – Retail price $22.99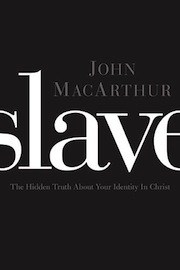 Here's a description of Slave: "Throughout the Bible, followers of Jesus are commanded to submit to Him as their King. They are told to obey and follow, faithfully and without hesitation. Every time Christians utter the word Lord, they make a subtle yet profound declaration-that God is their Master and that they belong to Him. In fact, the Bible describes believers as His slaves. They have been bought with a price and now live for Christ as a people for His own possession. What does it mean to be a Christian the way Jesus defined it? MacArthur says it all boils down to one word: Slave. We have been bought with a price. We belong to Christ. We are His own possession."
In addition, CBD Reformed is offering a 4-day sale (September 16 – September 19) on the following two products. Anyone is free to take advantage of this offer:
Giveaway Rules: You may only enter the draw once. Simply fill out your name and email address to enter the draw. As soon as the winners have been chosen, all names and addresses will be immediately and permanently erased. Winners will be notified by email. The giveaway closes Saturday at noon.
Note: If you are reading via RSS or email, you may need to click through to see the form.