This week's Free Stuff is sponsored by our good friends at The Banner of Truth. The three sets that they are giving away today have been selected from their 2014 Christmas Special, which has just begun. There will be three winners this week, and each of the winners will receive one of these unique sets of books.
First Prize Winner: The Works of John Owen (16 Volume Set)
Despite his other achievements, Owen is best famed for his writings. These cover the range of doctrinal, ecclesiastical and practical subjects. They are characterized by profundity, thoroughness and, consequently, authority.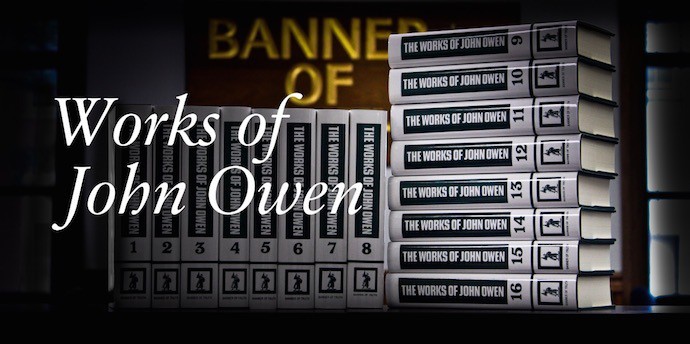 Second Prize Winner: Gift Editions Christmas Set (6 Volume Set)
The Loveliness of Christ, by Samuel Rutherford
A Guide to Christian Living, by John Calvin
Truth for All Time, by John Calvin
The Westminster Confession of Faith
The Baptist Confession of Faith
The Heidelberg Catechism
Third Prize Winner: C.H. Spurgeon Christmas Set (3 Volumes)
Christ's Glorious Achievements
Lectures to My Students
Spurgeon's Practical Wisdom
Enter to Win
All you need to do to enter the draw is to drop your name and email address in the form below. (If you receive this by email, you will need to visit challies.com to enter.)
Giveaway Rules: You may enter one time. As soon as the winners have been chosen, all names and addresses will be immediately and permanently erased. Winners will be notified by email. The giveaway closes Saturday at noon.