Another Friday, another batch of free stuff. It is becoming common to talk to people (at church, for instance) who say, "I don't read your blog very often, but I do always read it on Fridays…" People who know me but don't read my blog often feel the need to apologize for not reading it. Funny, that. It's okay, honest. There's no requirement that to be my friend you have to read my blog. It may help, though…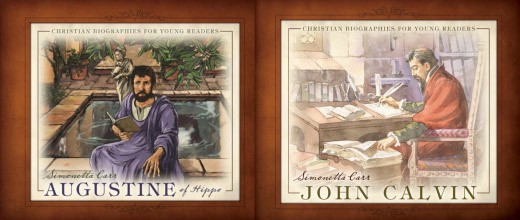 Today (courtesy of Reformation Heritage Books) I'm giving away five sets of two great little books on heroes of church history–John Calvin and Augustine. Here is what the publisher says about the Calvin book: "In this attractive volume, Simonetta Carr introduces young readers to the life, thought, and work of one of the most famous Reformers of the Christian church. She tells about the life of John Calvin from his birth to his death, placing him within the troubled context of the sixteenth century. She also introduces Calvin's writings in a way that children will desire to know more about his ministry and influence." And this about Augustine: "Outside of the people in the Bible, Augustine of Hippo is the most influential person in church history. Yet how many people know his story? In this book, Simonetta Carr introduces young readers to the life and ministry of Augustine. Readers will come to know Augustine's personal struggles and the high value he came to place on the Bible and truth. Readers will also see the difficult days in which Augustine lived, learning about his disputes with false teachers and the turbulent times during the fall of the Roman Empire. This volume is vividly illustrated, simply written, and full of interesting facts. It is written for young readers, but is sure to capture the interests of the whole family."
Here are a couple of pages from the Calvin volume: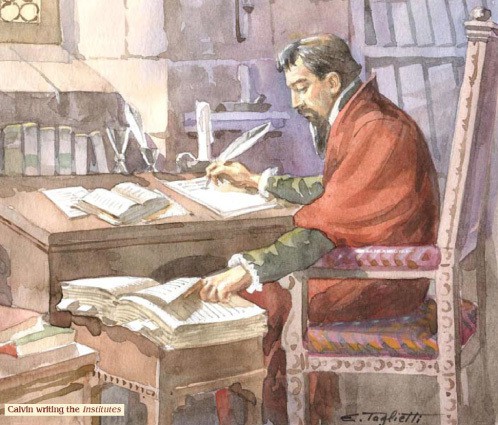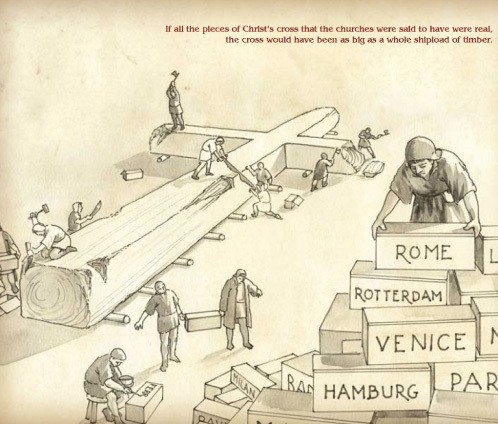 These are great books for older kids, for parents to read to younger kids or even for parents to read on their own. Five winners will receive a copy of both books.
Rules: You may only enter the draw once. Simply fill out your name and email address to enter the draw. As soon as the winners have been chosen, all names and addresses will be immediately and permanently erased. Winners will be notified by email. The giveaway closes Saturday at noon.