May the Lord be with you and bless you on this Christmas Eve.
Today's Kindle deals include the excellent The Meaning of Marriage.
Here are some practical steps for applying the doctrine of the church to real life.
"As a mother, I wanted to shield my children from the harder parts of the Christmas story in order to create memories untainted by ugly truths. So we focused on singing angels, wondering shepherds and a miraculous star. The familiar story reminds us all that one day goodness and beauty broke into history to show us the way home."
The Gospel is the air we breathe and need to breathe again and again. Whether you are just starting your journey of faith or have been traveling the road for years, discover how it all ties together in The Good News Story. Explore the Bible cover-to-cover to behold the grace, wonder, beauty, goodness, joy, and love of God in the person and work of Jesus! Watch and download this multi-video series and illustrated study guide for free at thegoodnewsstory.com. (Sponsored Link)
"Dictionary.com has an annual tradition of naming a 'word of the year,' and this year's winner is the term allyship." Denny Burk explains why this is significant.
"In the midst of the busyness of this season, it's hard to find time to consider Christ. Isn't it? Probably most of us have thought at one time or another that this time of year is so busy that we almost dread it. We've taken this special time of the year when we could consider Christ and we've made it so busy, so crazy, so frantic, that we don't consider Him."
Glenna Marshall explains something important in this article. "A friend from church called to check on me that Saturday. She knew I'd been having a particularly rough time, and when I expressed how poorly I was doing and how embarrassed I was to miss a service project when I look completely normal to anyone watching, my friend gently rebuked me…"
Redeemed Reader has announced their annual reading challenge for kids and teens.
We know so little about Jesus' birth. While it has been the subject of billions of dramatizations and endless speculations, the historian Luke gives it all of one sentence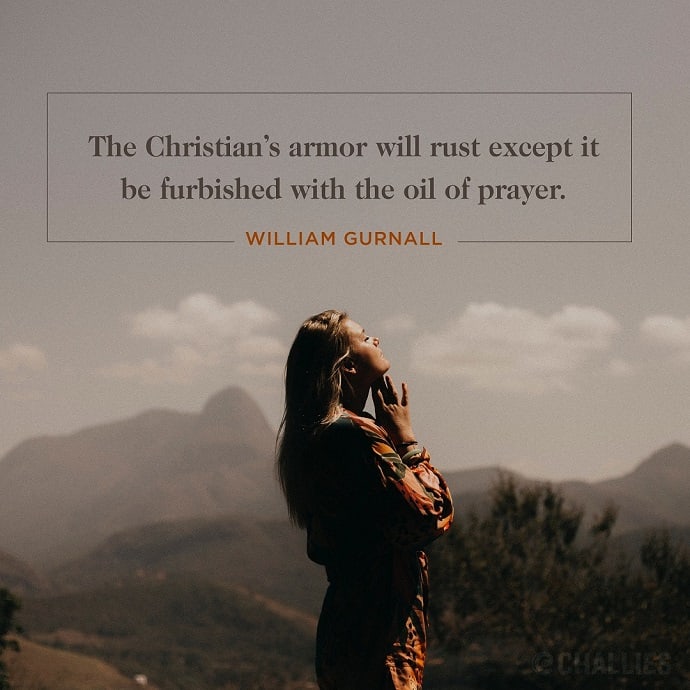 The Christian's armor will rust except it be furbished with the oil of prayer. —William Gurnall