Today's Kindle deals offer you a few options you might do well to consider.
(Yesterday on the blog: New and Notable Books for December)
"Friendships are an amazing discovery in life. But strong friendships don't just spring from nothing. Friendships require wise effort. They require forging. And in his grace, God has given us wisdom in the book of Proverbs to understand this forging process." Quite right–friendships require effort!
"This week a government shut-down—or the last-second avoidance thereof—will dominate American news. One story missing will be the fight over federally funding our nation's largest abortion provider. When the government is funded, either short-term or long-term, expect Planned Parenthood to be as well." This article shows how PP's funding has increased substantially under the Republican watch.
What a sad account of how a husband's war injury devastated an entire family.
Joe Carter wrote about a popular Christmas image and told why he think it reflects Catholic rather than Protestant theology. Denny Burk will get you caught up while sharing his own viewpoint. (This is no major controversy but still an interesting one to consider.)
It seems that the #MeToo movement is in a way creating fewer opportunities for women. "For obvious reasons, few will talk openly about the issue. Privately, though, many of the men interviewed acknowledged they're channeling Pence, saying how uneasy they are about being alone with female colleagues, particularly youthful or attractive ones, fearful of the rumour mill or of, as one put it, the potential liability."
I was hoping that Dr Mohler would address the death of  President Bush. I'm glad he did and was especially interested in his comments about the Bushes being the last Protestant family in American public life.
A new report highlights the way big tech companies collect data on children. I've started to gain respect for those parents who want their kids to remain invisible online!
Today we are watching people all around us revolt away from justice, away from truth, away from common sense, away from the common good. The revolution rages around us and sometimes within us.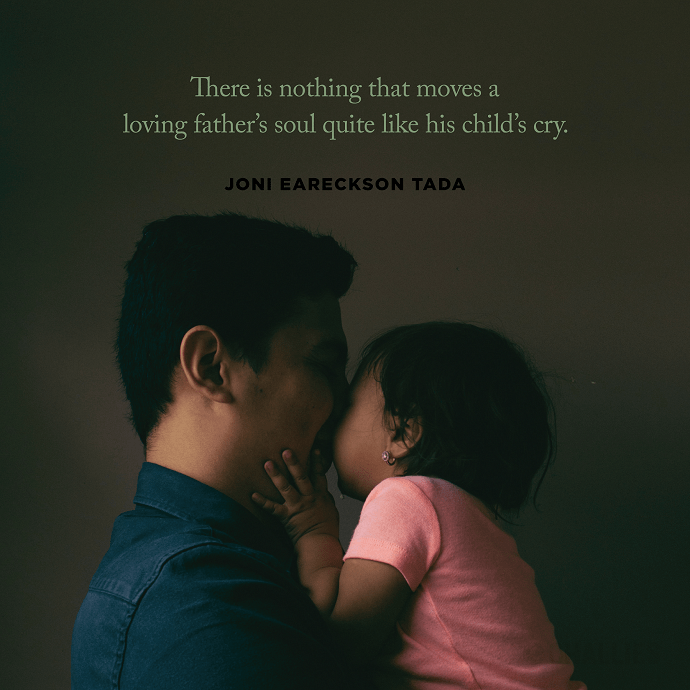 There is nothing that moves a loving father's soul quite like his child's cry. —Joni Eareckson Tada