There are a few Kindle deals to explore today.
Logos users, the new book by Harold Senkbeil, Christ and Calamity, is free for the taking.
CT writes about adoptions that have been interrupted by the global pandemic. "Some families have been forced to call off adoptions from abroad due to procedural delays caused by the pandemic. The rest are left with unknown timelines in a process already made more complicated by increased regulation in recent years."
I appreciate what Rich Ernst writes here and hope you who live in America are encouraged by it. "Brothers and sisters all over the world are praying for peace, for reconciliation, for healing, and for safety in America."
This is a helpful checklist.
This subject was on my mind a couple of days ago as we came to my dad's birthday—the first since he went to be with the Lord.
"The reality of life for Christians is that we have an enemy. From the beginning of human history, the Devil has been looking for ways to manipulate, tempt, hurt, and ultimately destroy God's people. One of his oldest tricks is persecution."
John Piper answers an important one. "As the LGBT movement strives to become mainstream, I've watched more and more believers give in to the culture by posting rainbow-colored affirmations on social media, hanging rainbow flags outside their homes, and even attending pride rallies in my city. I want to believe the best, but I am perplexed. How should we respond to fellow believers who make such affirmations?"
Joe Carter has a FAQ on a recent Supreme Court challenge.
What's most striking, what's most clear after these 50 years of ministry, it's not just how well MacArthur knows the Word, it's how deeply he knows the Shepherd.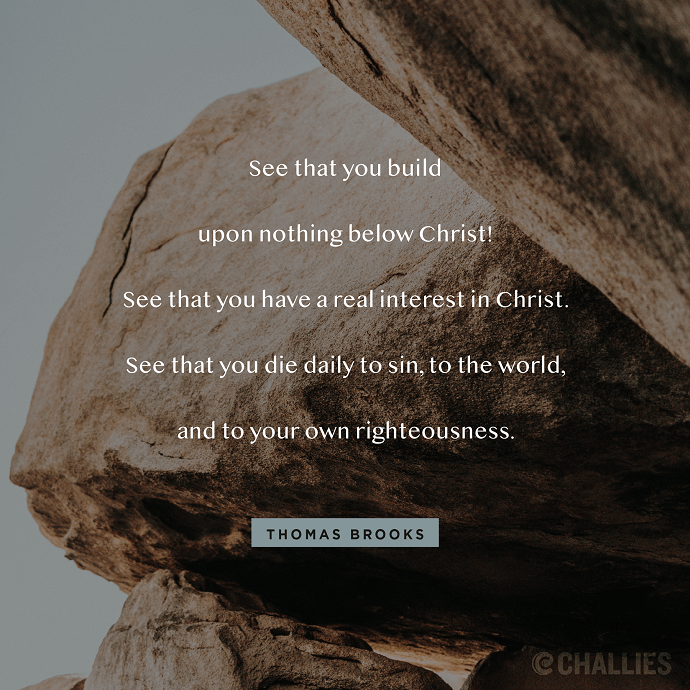 See that you build upon nothing below Christ! See that you have a real interest in Christ. See that you die daily to sin, to the world, and to your own righteousness. —Thomas Brooks