I said yesterday that despite the urgency of the epidemic, I am trying to find articles on other subjects. That was especially difficult to for today, but I did find at least a few. Then I've also provided some top articles on COVID-19 from Christian and nonChristian sources.
Today's Kindle deals include a few more good picks.
Here's a reminder that my book and documentary series Epic: An Around-the-World Journey Through Christian History releases in a couple of weeks. Please do consider pre-ordering it from Westminster Books who is offering it at a great price.
(Yesterday on the blog: Preparation Is Not Panic and Confusion is Not Chaos)
Brian Najapfour writes about some of the ways that this pandemic can be for our good (just as God promises in Romans 8:28). (See also 10 Gifts I Pray God Gives The Church Through The Coronavirus, The Prosperity Gospel in a Time of Plague, and About Those Viral Graphs.)
We really need to stop making too-simple comparisons between this virus and the flu. Here's why. (See also How Soap Kills the Coronavirus)
Jim Elliff: "What a person is worth is no small matter. We live in a culture addicted to self-esteem. We are always wanting to know what we are worth. If everybody despises me, then I feel a certain right to be depressed. Living as a valueless individual sends some people over the bridge or to the institution."
Here are some guides for your kids as they listen to sermons (at home for now, in many cases).
Until now, I had never heard of The Kettle War. "The Kettle War of 1784 was a quintessential David versus Goliath story. A formidable naval fleet of the Holy Roman Empire faces a lone battleship, underpowered and hopelessly outnumbered, yet comes back defeated. In the short battle, lasting less than a day, only a single shot was fired, and the only casualty was a soup kettle."
"I have been thinking about the place of contingency in Christian ministry, and the strategic weight that the Lord himself appears to place upon it. Thinking biblically and pastorally about contingency might help in some way to assuage the pain and anguish of those who wrestle with the disruption that churches will inevitably face."
CNBC explains how it all works.
It takes a church to raise a child because it is in the church that our children find a whole community of adults who love them, who have a deep concern for them, and who are eager to see them come to faith and grow in godly character.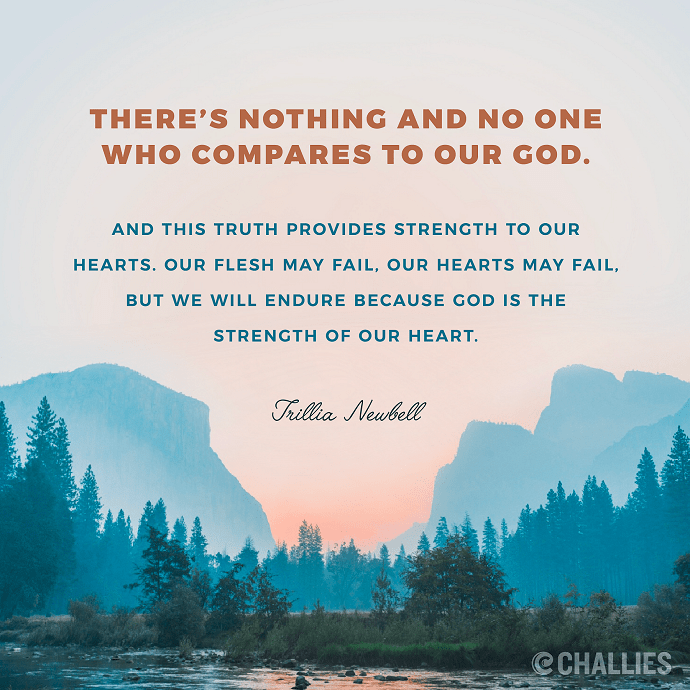 There's nothing and no one who compares to our God. And this truth provides strength to our hearts. Our flesh may fail, our hearts may fail, but we will endure because God is the strength of our heart. —Trillia Newbell