Good morning. Grace and peace to you.
Today's Kindle deals include some good picks from Crossway.
(Yesterday on the blog: If We Could Both Go Together)
I learned over the weekend that pastor and biblical commentator Gordon Keddie passed away on Friday. Here is a brief announcement from his family. I, for one, have benefited a lot from his many commentaries.
"In my son's first wrestling tournament, he was dominant. His preparation and good coaching were evident, as he pinned every opponent and won every match — that is, with one exception: a forfeiture." This dad explains why he wouldn't allow his son to wrestle a girl.
Just like the headline says, here are some things about Calvin you may not have known.
"What does Jesus have in mind when he says 'deny yourself'? Saying no to treats and disciplining habits isn't contrary to what God wants, but it isn't the whole picture either."
Kristin: "I have always preferred reading of people who, by worldly standards, fly a little too close to the sun. Strong, decisive individuals with backbone and grit, those saints who once bent low in genuine humility, surrendering themselves fully to God, rather than man. The Bible was their compass, their measuring rod, their straight edge."
I enjoyed reading about these Tamil Christians who played key roles in the history of the church in India.
We are an impatient people accustomed to instant gratification. But fruit grows slowly. A fruit tree grows gradually and over many years of careful and deliberate cultivation.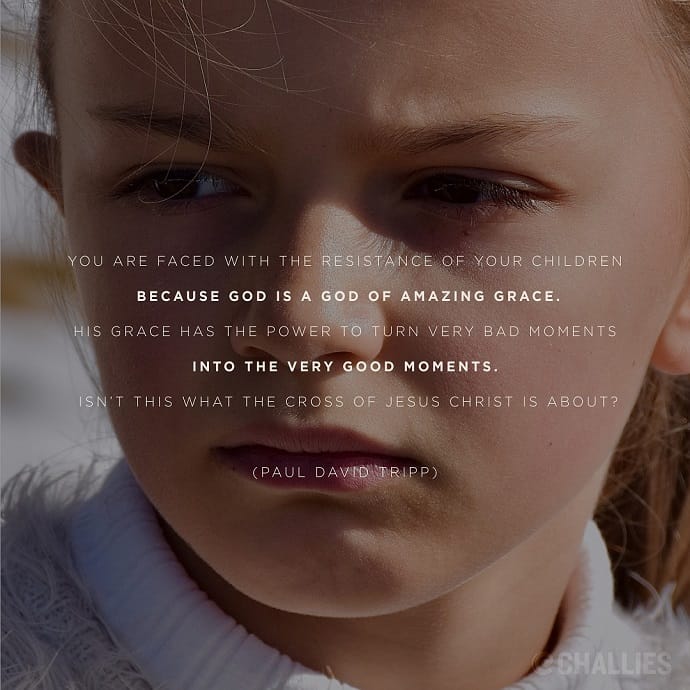 You are faced with the resistance of your children because God is a God of amazing grace. His grace has the power to turn very bad moments into the very good moments. Isn't this what the cross of Jesus Christ is about? —Paul David Tripp