Today's Kindle deals include several titles, as usual. You know how it goes…
Westminster Books is offering a good discount on a number of books, including the KNOW series by The Gospel Coalition.
"Is it possible, despite our allegiance to justice and compassion, that we have left the disabled on the fringes, that we are guilty of being selective in our compassion? Have we neglected to 'invite . . . the crippled, the lame, the blind' to the feast of grace (Luke 14:13)?"
"Finding a solid local church is more important than finding a dream job or attending a dream college, for the simply reason that God has determined to shepherd His people to glory through the ministry of the local church."
This is a great answer to a common question.
Mark Johnston writes about the horror in Manchester. "The grief of those affected has been broadcast widely and it is impossible not to be deeply touched by their anguish – anguish repeatedly expressed in gut-wrenching groans. No matter how much the media and its pundits try to make sense of what has happened, words are inadequate to plumb the depths of pain." (Also, read this article by a pastor in the Manchester area.)
It turns out the humble post office played an outsized role in American history.
Legalism is a sneaky foe. Erik says, "I am not a legalist, and you probably aren't either. However, I still leave the pantry door of good works open. I suspect you do too."
"How can the next generation move toward maturity? How can adolescents grow into young adults? How can college students move through the college years with increasing integrity, character, maturity, skill, and productivity?"
How can you find a church in a new area? I recommend beginning with a handful of church directories, each of which lists like-minded churches. Here are the best three I know of.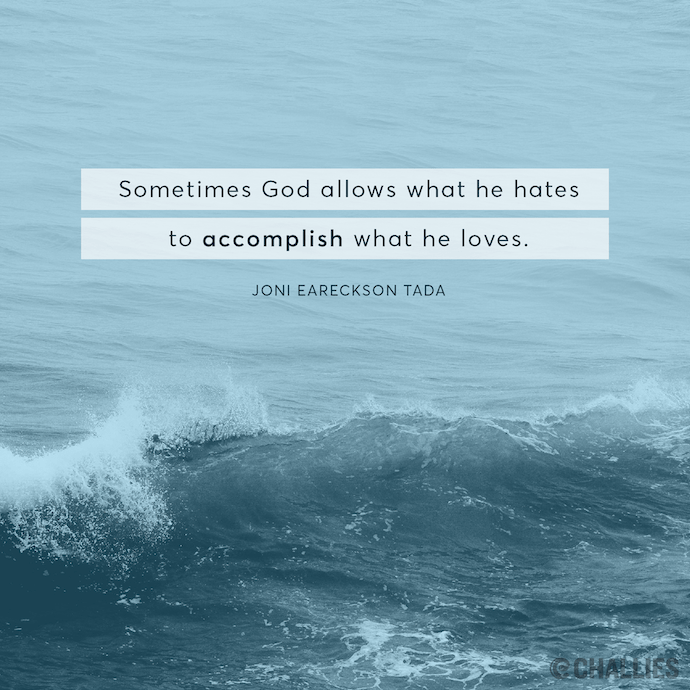 Sometimes God allows what he hates to accomplish what he loves. —Joni Eareckson Tada