Good morning. May the Lord bless you and keep you today.
Grace Fellowship Church is now accepting applications for our Winter 2022 Pastoral Internship. This is a 12-week, full-time intensive program that runs from February to May. Please apply if you meet the criteria!
On sale this week at Westminster Books is Paul Tripp's new book on doctrine.
Today's Kindle deals include a list of titles from Crossway. The theme seems to be relationships.
Jared Wilson wonders whether, in our fervor to condemn the prosperity gospel, we've perhaps gone just a bit too far and condemned God's provision.
Here's a neat account about taking one of those opportunities God provides.
Worldwide shipping delays and supply chain challenges make it more important than ever to get your Christmas shopping done early. Check out some of the best deals of the year while they last! (Sponsored Link)
There's a new issue of the 9Marks Journal read for reading via download or in your browser. This issue deals with sound doctrine.
Andrea says "we all have voices behind us – their hot breath of condemnation against our necks. Many times we hear our own words joining theirs, bearing down on us in the night."
"Jesus came into this dark and fallen world as the new creation and to bring about a re-creation of all those for whom He died. He is 'the Destroyer of the darkness,'" says Nick Batzig.
"In a day when we can personalize and customize all our interactions, at least those of a digital nature, the church forces us into relationships that don't fit social media algorithms. The church, the embodied gathering, doesn't reconfigure to our likes and shares and news preferences. We need this kind of community or we may end up lost down some worm hole on the Internet."
As Christian parents raise their children in the discipline and instruction of the Lord, we can be tempted to believe some dangerous myths about what we are doing and how we are to go about it.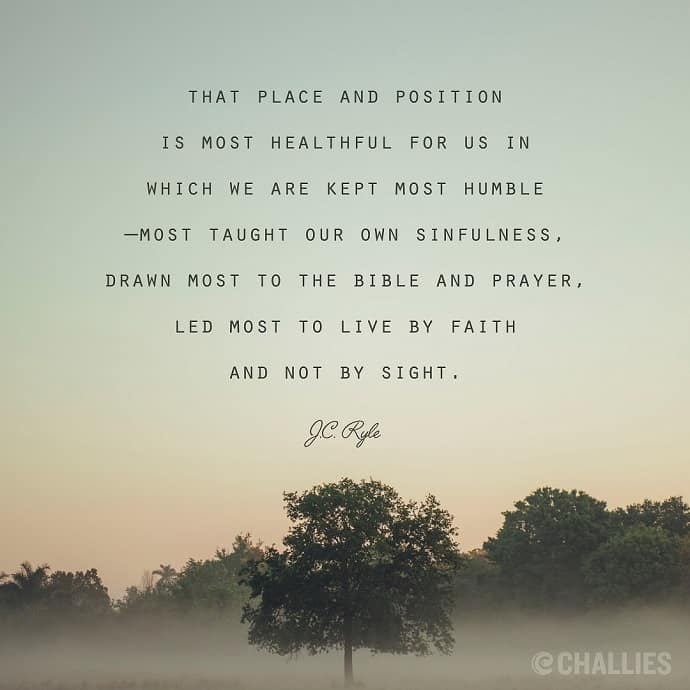 That place and position is most healthful for us in which we are kept most humble—most taught our own sinfulness, drawn most to the Bible and prayer, led most to live by faith and not by sight. —J.C. Ryle