I post this from Switzerland where I'm conducting some research related to my church history project. Yesterday we toured Geneva; today we drive toward Basel (making a few stops along the way).
Today's Kindle deals include a few selections from Crossway.
"I am thankful for the grace of God that extends to us even when we struggle in areas like this. His grace extends even to our small or big character flaws. As the Lord reveals these areas that need work, let us come to Him with gratitude and ask for help, living as men of integrity both morally and financially."
Aaron Armstrong: "The short version is that as God's image bearers, we are mirrors, reflecting God's attributes to the rest of creation in three distinct but complementary ways…"
I enjoyed this prayer for a wedding…
Is church membership supported by the Bible? This article shows that (and how) it is.
And, on a somewhat similar note.
"Leading worship starts and ends with the way I live my life, not what I do on a public platform. Encouraging others to glory in Jesus Christ is an activity that extends far beyond the twenty to thirty minutes I give to it on Sunday mornings."
Here is John Owen's list of six evil effects of sin–sin that we identify but refuse to destroy.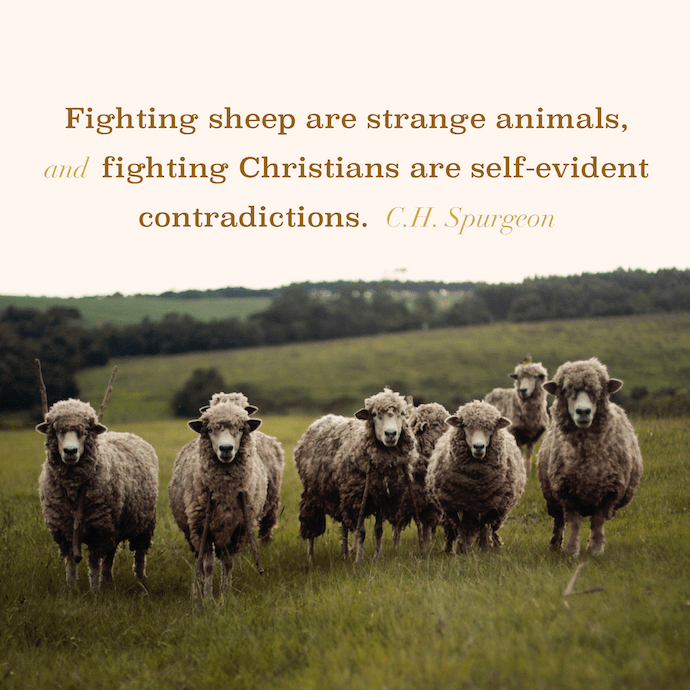 Fighting sheep are strange animals, and fighting Christians are self-evident contradictions. —C.H. Spurgeon