This weekend I am away down south in Orlando taking in Ligonier Ministries' 2010 National Conference. I spoke yesterday at the pre-conference and am now blogging about the rest of the event (which lasts until Saturday at noon). I'll tell you more about the conference tomorrow. But in the meantime, I've got another edition of Free Stuff Fridays for you.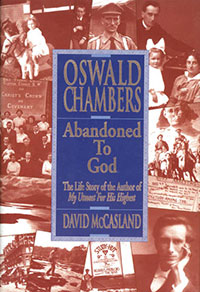 This week's giveaway is sponsored by Discovery House Publishers and they are offering 5 prizes, each of which contains several books.
I haven't read all of these books, but I have read Oswald Chambers: Abandoned to God and You Are the Treasure That I Seek and can vouch for each of them. In fact, you can read my review of Oswald Chambers here and my review of You Are the Treasure That I Seek right here. Dutcher's book is one I particularly enjoyed. The publisher has this to say about it: "With honesty, humor, and compassion, author Greg Dutcher addresses a contemporary problem that most Christians aren't even aware of: idolatry. He reminds his readers that there is a battle to be fought, and what is at stake is our lives, the lives of others, and, most importantly, the reputation of Christ Himself. With winsome anecdotes, references to modern culture, biblical references, and nods to respected theologians such as Charles Spurgeon, John Piper, and C. S. Lewis, Dutcher makes us aware of the problem, helps us isolate it, and then gives us the weapons to contain it. Study questions at the end of each chapter make this a great individual or group Bible study."
Rules: You may only enter the draw once. Simply fill out your name and email address to enter the draw. As soon as the winners have been chosen, all names and addresses will be immediately and permanently erased. Winners will be notified by email. The giveaway closes Saturday at noon.