This is an important distinction for those who are grieving (and those who are grieving alongside them).
"We thought, back then, that few abortions would ever be done. It's a grim experience, going through an abortion, and we assumed a woman would choose one only as a last resort. We were fighting for that 'last resort.' We had no idea how common the procedure would become; today, one in every five pregnancies ends in abortion."
"I have learned through my mistakes and the conduct of others that there are certain types of group prayer participants none of us should want to be…"
There was a lot (a lot!) of response to my article about migrating to ebooks. Here is one from Logos.
JT shows how just about everyone explains this one in the wrong way.
Notable Authors. If you've never checked out any books by author Os Guinness, I highly recommend you do so! I especially recommend Fool's Talk and The Call.
I was recently interviewed for the radio program The Christian Worldview. That interview is playing today.
I'm grateful to The Master's College for sponsoring the blog this week with "Equipped for Christlikeness."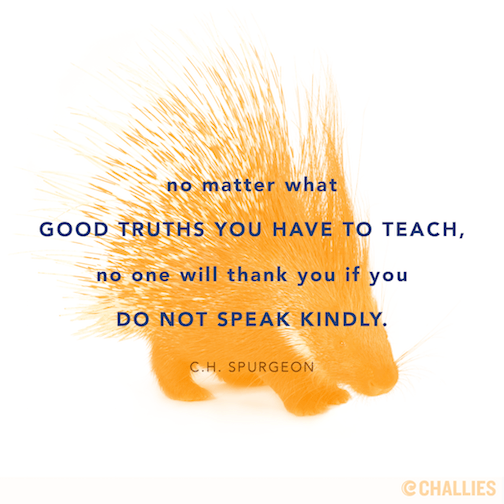 No matter what good truths you have to teach, no one will thank you if you do not speak kindly. —C.H. Spurgeon