Today's Kindle deals include a few books I've rarely seen on sale.
"August 5, 2014 was the darkest Tuesday of my life. My mother, critically ill with the Ebola virus, was returning from Liberia to the United States for treatment that we hoped would save her life."
"Let me begin with the first sentence of the title: 'We are all equally sinful.' Whatever distinctions we make later in this post in no way imply that anyone needs Jesus-on-steroids or a double dose of atonement."
"The 'open secret of Hollywood' is the talk of the town where I live. In the aftermath of a Hollywood empire beginning to crumble under weight of sexual scandal, it seems that everyone has always known that this is how Hollywood is run. It's our open secret."
"Here are a selection of statements based on examples from a Facebook training document and real-world comments found on social media. Most readers will find them offensive. But can you tell which ones would run afoul of Facebook's rules on hate speech?"
You may not make it all the way through this article, but it is one to at least bookmark.
Nathan Busenitz explains the history of Roman Catholic mariology.
I wish you could see it, and see what God has done. I wish you could see the nations gathering here. Grace Fellowship has become a church that displays all the diversity of Toronto.
My thanks goes to Logos for sponsoring the blog this week…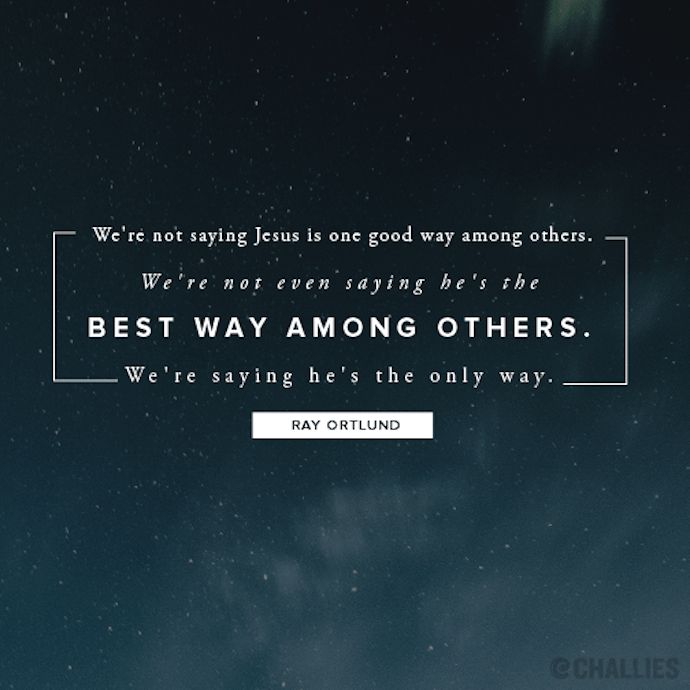 We're not saying Jesus is one good way among others. We're not even saying he's the best way among others. We're saying he's the only way. —Ray Ortlund