Prop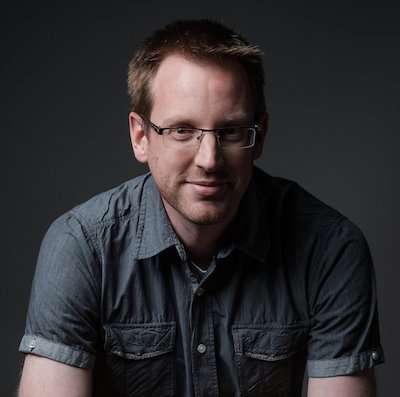 er introductions begin with names, so let me tell you how to pronounce mine. It's pronounced CHALL-eez and rhymes with "valleys" and "rallies." It's quite simple, really, but is almost always the first question I'm asked.
I am a Christian, a husband to Aileen, and a father to two girls (one of whom is married) and one son who is waiting for me in heaven. I worship and serve as an elder at Grace Fellowship Church in Toronto, Ontario. I have written a number of books including:
The Discipline of Spiritual Discernment (Crossway, 2007)
Sexual Detox: A Guide For Guys Who Are Sick of Porn (Cruciform Press, 2010)
The Next Story: Life and Faith After the Digital Explosion (Zondervan, 2011)
Do More Better: A Practical Guide to Productivity (Cruciform Press, 2015)
Visual Theology: Seeing and Understanding the Truth About God (Zondervan, 2016)
A Visual Theology Guide to the Bible (Zondervan, 2019)
Epic: An Around-the-World Journey through Christian History (Zondervan, 2020)
Seasons of Sorrow: The Pain of Loss and the Comfort of God (Zondervan, 2022)
I began this web site in 2002 and have been writing here daily since 2003. It is my place to think out loud and in public while also sharing some of the interesting things I've discovered in my online and real-world travels.
Here are a few questions I receive on a regular basis:
What Do You Believe?
I am…
Christian – I affirm that Jesus is my Saviour.
Protestant – I affirm the five "solas" of the Reformation.
Reformed – I affirm the doctrines of grace, principles known to some as Calvinism.
Evangelical – I believe the gospel (which is the original and truest meaning of "evangelical").
Unfinished – Though I find great beauty in traditional Protestantism, I realize that in some areas traditions may not be fully Scriptural. Where that is the case I am eager to change as the Spirit convicts me through the Word.
How Do I Get In Touch With You?
All that info is here. I like to get email though, because of the constraints on my time, I can't always reply.
Will You Review My Book?
Maybe. While I generally prefer to receive books from publishers, I do accept some books directly from authors. Feel free to send it along. Though I cannot guarantee a review, I can at least guarantee that I'll give it a look and consider it.
Why Challies.com?
This started as a site where I posted pictures of my children for the benefit of my family. Eventually I began to write articles and post them here, also for the benefit of my family. But then other people began showing up and reading them and before I knew it, I had a blog. The site has since evolved into what you see today. I have not gotten around to changing to a new domain name and at this point I suppose I never will.
Affiliate Notice
Challies.com is a participant in the Amazon Services LLC Associates Program, an affiliate advertising program designed to provide a means for sites to earn advertising fees by advertising and linking to Amazon.com. As an Amazon Associate I earn from qualifying purchases. I also maintain affiliate relationships with Faithlife, Westminster Books, Christian Audio, and Zondervan MasterLectures.