I guess this is the final Free Stuff Fridays of 2010. I'm glad to say that there will be many more of them in 2011 and beyond. But for now, let's see what we've got to giveaway for today.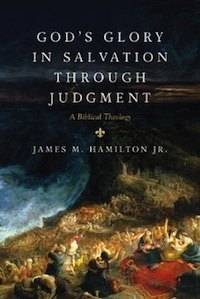 This week's edition of Free Stuff Fridays is sponsored by CBD Reformed. They are giving away 5 prizes, each of which will contain the following 3 great books:
God's Glory in Salvation Through Judgment by James Hamilton – Retail price $40.00
The Screwtape Letters by C.S. Lewis – Retail price $13.99
A Portrait of Paul by Rob Ventura & Jeremy Walker – Retail price – $18.00
Additionally, CBD Reformed is offering a 4-day sale (December 31 – January 3) on the following three products. Anyone is free to take advantage of these deals:
There are 5 prizes to win, so get your name in ASAP.
Giveaway Rules: You may only enter the draw once. Simply fill out your name and email address to enter the draw. As soon as the winners have been chosen, all names and addresses will be immediately and permanently erased. Winners will be notified by email. The giveaway closes Saturday at noon.