With a new Friday comes a new Free Stuff Fridays giveaway. This week's sponsor is Moody Publishers. They are offering a package of some of their most popular new releases. There will be five winners, each of whom will receive: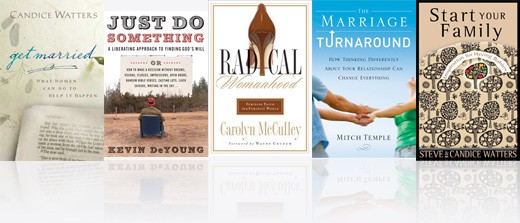 All you need to do to have a chance at winning is to add your name and email address to the form below.
Rules: You may only enter the draw once. Simply fill out your name and email address to enter the draw. As soon as the winners have been chosen, all names and addresses will be immediately and permanently erased. Winners will be notified by email. The giveaway closes tonight at midnight.