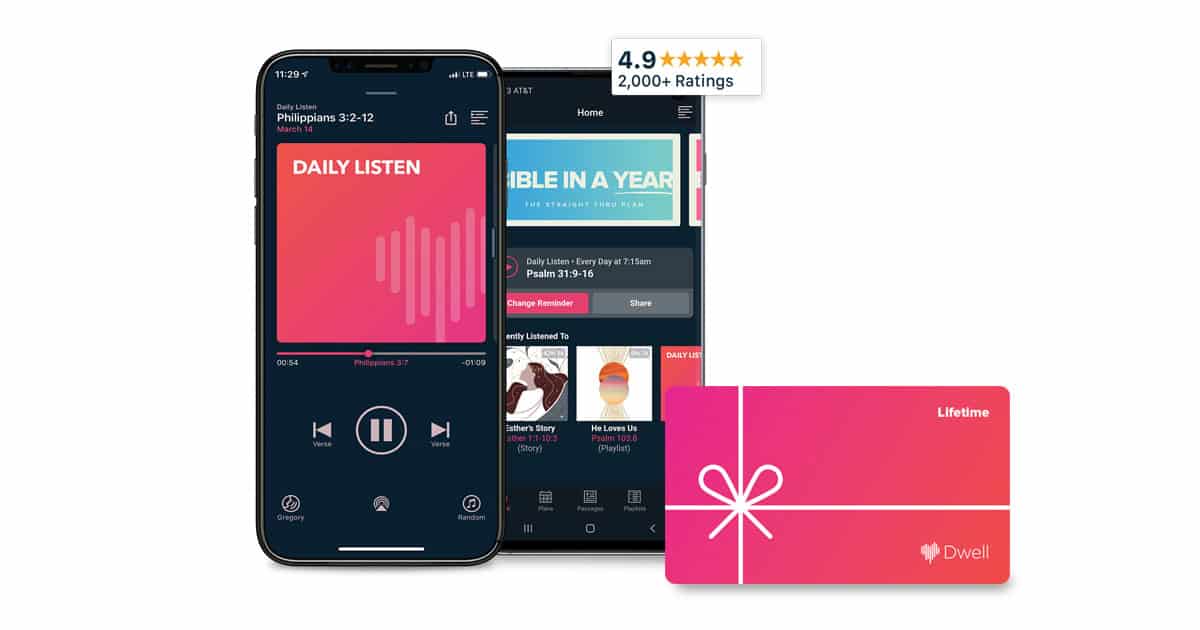 Dwell: Let Scripture be read over you
Dwell has been called "the Spotify of Scripture" because of how easy (and delightful!) it is to explore the Bible. Browse popular passages or curated playlists that include select verses by theme. Use their Listening Plans to help cultivate a habit of seeking God in Scripture every day. Or take the traditional approach: pick your favorite book and dive in!
Connect with Scripture through 4 brand new recordings of the Bible, each showcasing a unique and inspiring voice. And with intimate background music exclusively composed for Scripture listening by Steinway Artist Chad Lawson, you'll be drawn into every story like never before.
ENTER THE DRAW
All you need to do to enter the draw is to drop your name and email address in the form below. (If you receive this by email, you will need to visit challies.com to enter.)
Giveaway Rules: You may enter one time. As soon as the winners have been chosen, all names and addresses will be immediately and permanently erased. Winners will be notified by email. The giveaway closes Saturday at noon.