This week's free stuff Friday's is brought to you by our friends at Southern Seminary.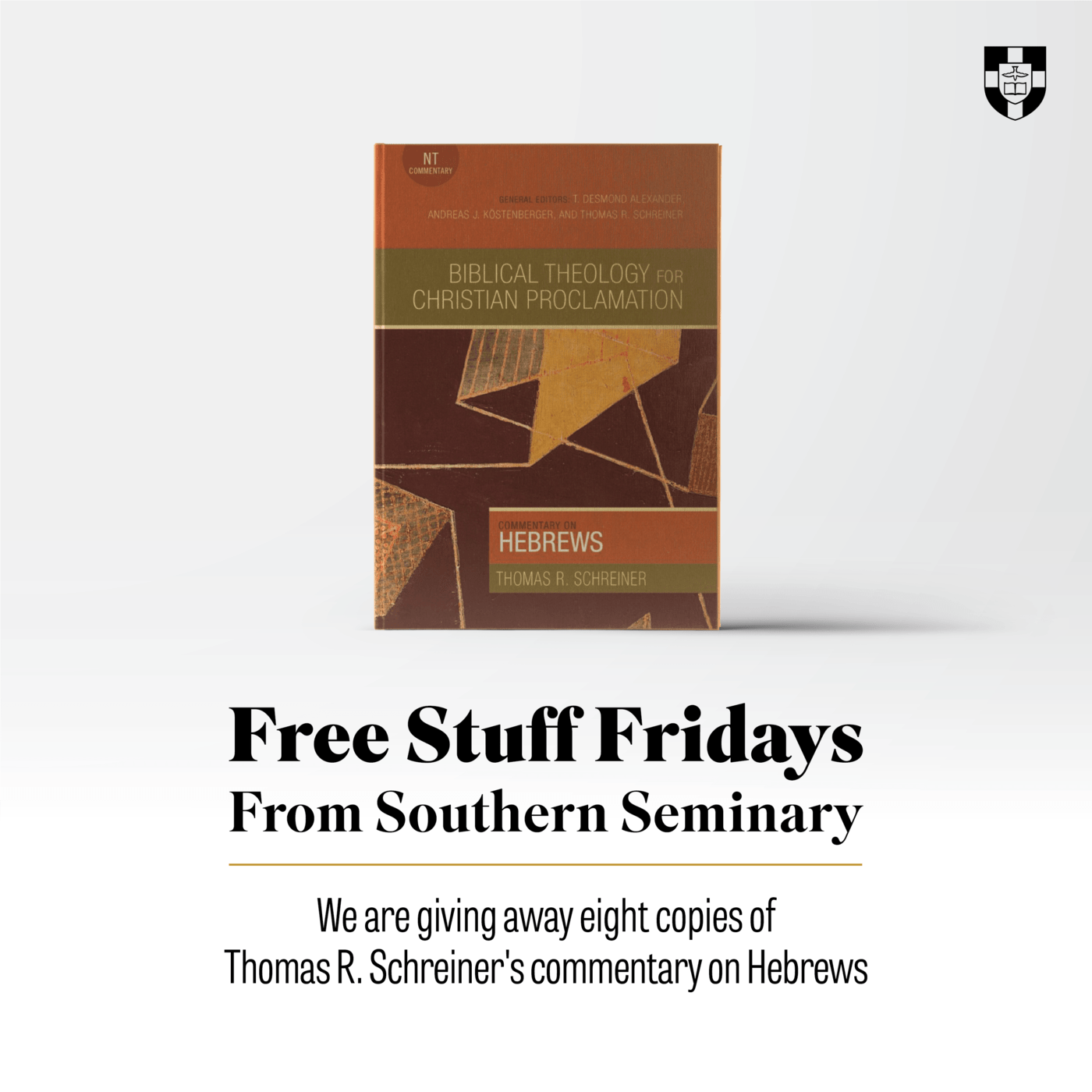 They are giving away eight copies of Dr. Tom Schreiner's commentary on Hebrews.
This giveaway is in celebration of their annual event, SBTS Madness, in which they give out hundreds of books! To learn more about SBTS Madness and how you can win even more books visit sbts.edu/madness.
A degree from Southern Seminary represents more than a list of courses: It represents the trustworthiness that only comes from personal sacrifice, academic study, spiritual cultivation, and an unwavering call to ministry – all built on a bedrock commitment to the gospel of Jesus Christ and the absolute truthfulness of the Scripture. At Southern Seminary, you'll receive a robust theological education from distinguished professors – like Tom Schreiner – at one of the most historic schools in the United States. And your degree will carry the weight of that trust.
Enter the Draw
All you need to do to enter the draw is to drop your name and email address in the form below. (If you receive this by email, you will need to visit challies.com to enter.)
Giveaway Rules: You may enter one time. As soon as the winners have been chosen, all names and addresses will be immediately and permanently erased. Winners will be notified by email. The giveaway closes Saturday at noon.