Earlier today I posted an article dealing with one of the popular misconceptions people have with knowing the will of God or hearing the voice of God as it pertains to guidance. This is an area in which there is a lot of misunderstanding among Christians. Thankfully there are all kinds of great books written on the subject. I highly recommend that every Christian try at least one of them (and particularly so if your understanding in this area has been largely influnced by men like Richard Blackaby or John Eldredge). So allow me to make a few suggestions.
Each of these books shares a similar understanding of how we can know God's will. The differences between them are more size, style and audience than theology.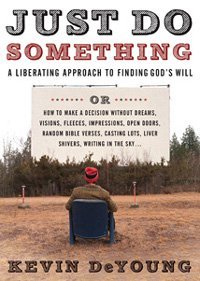 Just Do Something by Kevin DeYoung. Kevin's book is a good one, written in a fun, accessible way. It's particularly ideal for a young adult audience and at only 128 pages it doesn't represent a long or difficult read. It's priced at just $7 or $8 so is easily affordable. Because of its size and style, it's a great place to begin as you build or renew a theology of knowing and doing God's will. (my review)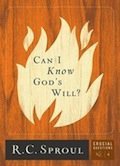 Can I Know God's Will? by R.C. Sproul. Sproul's book has been around for a while now, but has recently been nicely repackaged as part of the Crucial Questions series. He "outlines timeless principles for discovering and applying the will of God in day-to-day decisions. He then illustrates how these principles should inform two of the most significant decisions we face in life—the choice of a career and the choice of a spouse. Here is valuable guidance for those who are passionate to follow God."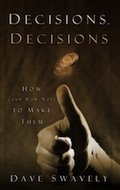 Decisions, Decisions by Dave Swavely. Swavey's book was the first I read on this subject and, for that reason, the one that had the biggest impact. It is, in many ways, a condensed version of Friesen's much larger book (coming up next). Swavely sure makes all of this "will of God" stuff seem really simple. I highly recommend this for people looking for a slightly more advanced read than the previous two. It "emphasizes our responsibility to make wise decisions, ones that honor the Lord and benefit us. It also reflects and explains the concept of divine guidance." (my review)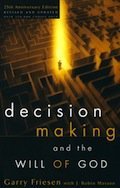 Decision Making and the Will of God by Garry Friesen. This is the classic and the granddaddy of all the books on both decision making and understanding God's will. The book is very thorough which is both a strength and a weakness. It's one you can use for reference, turning to just the parts you want to read, or you can read it straight through. In either case you'll benefit. My favorite bit is where he discusses "the case of the missing dot" and deals with the idea that we can somehow be outside the center of God's will.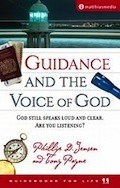 Guidance and the Voice of God by Phillip Jensen and Tony Payne. This one comes from Matthias Media so is slightly more difficult to find than the others. But it's no less valuable. It seeks to answer questions like these: "How do I know what God wants me to do? How can I make decisions which are in line with his will? If God still speaks, will I recognize his voice?" In this way I see it as a bit of a head-on response to the books of Richard Blackaby and others like him. (my review)
More in

Visual Theology:
View Entire Series