When I was a boy, something that seems like a long, long time ago now, I spent most of my time within a Dutch community of believers (though I am not Dutch myself). I played with them, went to church with them and went to school with them. Along the way I was introduced to some distinctly-Dutch books for kids that I came to love. In the years since then I have sometimes gone looking for those books, hoping to read them again and buy copies for my own children. It was a thrill recently to finally come across a company that has reprinted the books and that is now selling them online.
That company is Inheritance Publications. Now I'll warn you in advance that their web site does not inspire a ton of confidence. But I've ordered from them a couple of times now and their service and shipping has been top-notch. You just need to work a little bit to find the products you want since there is no search function and there are no individual book pages.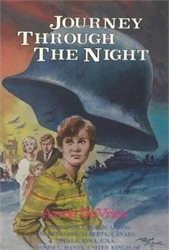 The books I loved were written in Dutch and later translated to English. There are a few times that they show a bit of evidence of translation, but largely they are very well-written. Most of the books are set in the Second World War and written by men who lived through the War. They are all about adventure–about the kind of adventures boys dream of. And i think that was their appeal to me. I could always place myself in the shoes of the boys in the stories and often wished that I could live that kind of adventure. The books are also about faith, about having confidence in God and his promises through times of trial and difficulty. Sometimes it is laid on a bit thick, but more often than not it rings true. These authors lived through Holland's greatest trial and their faith was sustained throughout. One of them (Piet Prins) even spent time in a German concentration camp.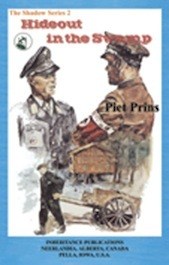 Here are a few old favorites:
Journey Through the Night by Anne Devries (note: Anne is a man's name). This was undoubtedly my favorite and competed with Lord of the Rings as the book I read the most times. It follows a family through their ordeals in the Second World War.
The Shadow Series by Piet Prins. My son recently sat down with this series and read the whole thing in just a couple of days. (click here and scroll down). These books focus on the adventures of young boys during the Second World War in Holland.
The Scout series by Piet Prins (click here and scroll down). I am currently reading the first of these books to my children and they are really enjoying it. The books focus on a boy and his dog and their adventures. These books aren't the most realistic ever, but then again, neither are Hardy Boys or most other books for boys. It hardly seems to matter. Note: with any order you place you'll receive a free copy of the first in this series.
Again, the books can be difficult to find on the site so your best bet may be to use the Author Index and just scroll a lot. If you buy some of these books and find that your boys enjoy them, do let me know.