I'm one day late posting this, but I trust the wait is worth it. Here is this month's selection of desktop wallpaper calendars, all free for the download. There are wallpapers here for your computer, your iPhone, your iPad or just about any other device you might like to dress us. Enjoy!
A few notes: 320 x 480 is for your iPhone; 1024 x 1024 is for your iPad; your desktop or laptop may take any of the other sizes depending on your monitor size and a host of other considerations. If you're not sure of the size, just find one that looks like it would be pretty much the same size as your screen. Generally you set one of these are your wallpaper by clicking on the link to the image, then right-clicking on the image (once it's open) and selecting "Set as Background," "Set as Desktop Background," or something similar.
In Glorious Day
Created by Eric Novak from Chicago, IL.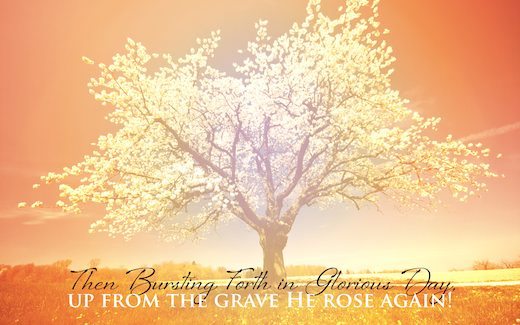 Risen Indeed
Created by Jeff Nine, Denver, CO. Alleluia! Christ is Risen! He is risen indeed! Alleluia!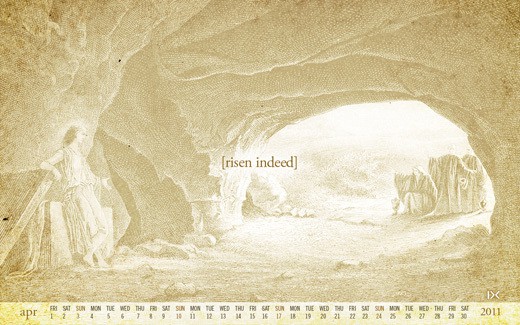 Bursting Forth
Created by Harold Sikkema, Hamilton, Canada. In April, I'm grateful for new life, for modern hymnwriters, and for my mother's decade-spanning button collection.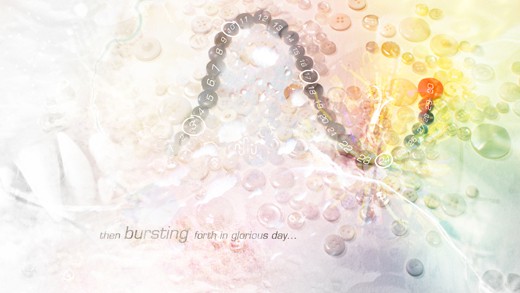 As He Said
Created by Kristina Hansen from IL, USA.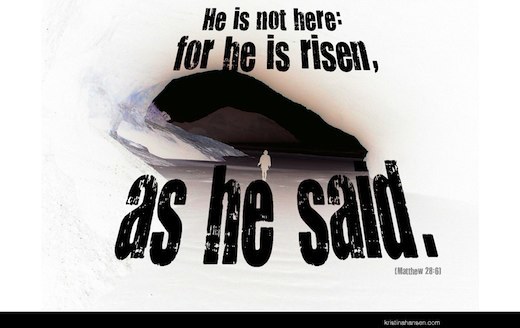 Hope for New Life
Created by Jessica Hardesty, Morgantown, WV.
The Simple Story of the Cross
Created by Zack Kirby, Raleigh, NC. "Weak, feeble and foolish as it may seem to people, the simple story of the Cross is enough for all mankind in every part of the globe." – J.C. Ryle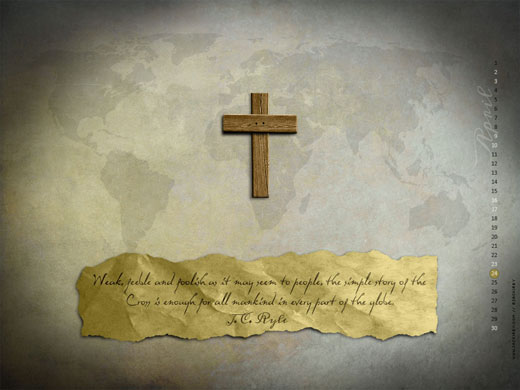 Let the Fields Exalt
Created by Josh Mandell Greenville, SC.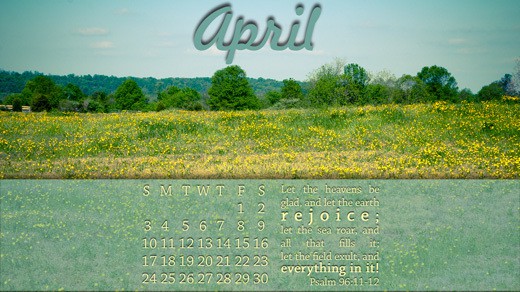 Revolting Beauty
Created by Jim LePage, St. Paul, MN. The cross is as ugly as it is beautiful. Ugly because of the physical pain and betrayal. Beautiful because of the love and forgiveness Jesus shows for those who murdered him.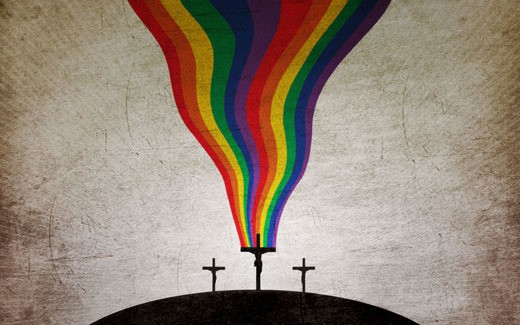 And God Saw That It Was Good
Created by Michael Davenport, Mebane, NC. For most of us Spring is a time when God's creation awakens to fresh, new life once again. Let us be reminded of the greatness of our Creator, Who, at the end of each day of creation, saw that the work of His hands was very good.
Springtime
Created by Josh Koiro, Reading, PA.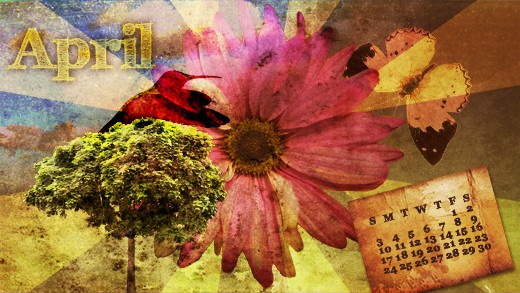 The Promise of New Life
Created by Anna Cirlot, Gautier, MS.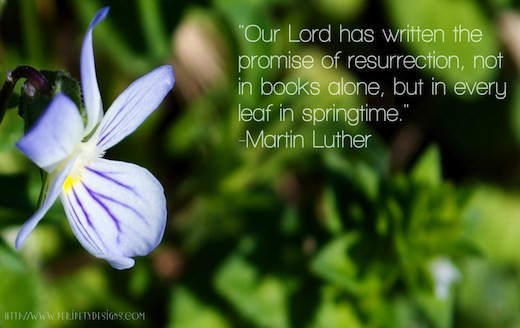 Titus 3
Created by Rina Kroes.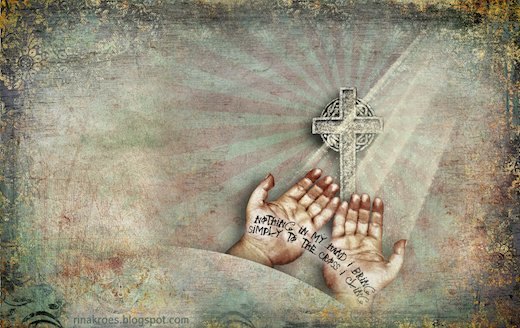 Thanks to all of this month's designers! We'll be back in May, and this will (hopefully) be even bigger and better. If you are an artist, photographer or graphic designer and would like to participate next month, just go ahead and contact me and I'll tell you all you need to know.