I have been blogging at Challies.com on a daily basis for over 12 years. In that time I have written thousands of articles, reviewed hundreds of books, prepared a collection of graphics and infographics, and written several books and e-books. All the while I have attempted to keep my focus on issues that are of particular interest to Christians. In the last year, visitors to the site read nearly 20 million articles.
Over the years, many people have asked how they can lend their support to this work. That is where Patreon can help. Patreon provides a means of linking content producers (like me) with supporters (like you).
Recently, I made the decision to write on a full-time basis. And I would like to ask you to prayerfully consider supporting me by becoming a patron. By supporting me with a monthly gift, you will be able to be part of this ongoing work. Not only will you support the work, but you will also gain a voice through my patron-only stream at Patreon. Funds donated will be used to support my family and to help create great content or to otherwise improve, support, and enhance Challies.com. In one way or another they will all be used to allow me to continue to do what I have been doing for these past 12 years.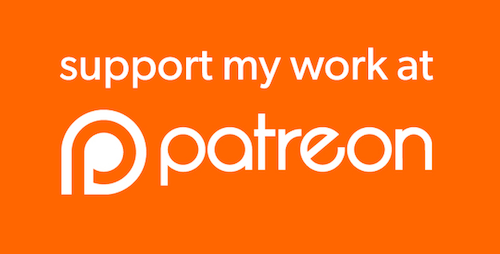 As an expression of gratitude, I will attempt to provide occasional gifts and deals to supporters. I am beginning by offering all $5 per month donors a download of the excellent video series Clarifying the Bible. I have a few other little gifts lined up in the months ahead.
Please understand that I intend for Challies.com to always remain entirely free. In fact, patrons like you will help ensure that it always remains that way.
And please understand that I do not want anyone to feel even the least bit of pressure to support my work. Some people have told me that they would like to support the work, and I am glad to offer them this means of doing so. But please, feel no pressure.
Here are some specific projects I hope to begin or continue as funding becomes available:
Minor design refresh. I have a new logo to integrate and have mocked up a few design changes that will improve the site's usability while also addressing some common complaints from users.
Visual Theology. I have many ideas for new Visual Theology posters and infographics and would like to create and launch as many of them as possible in the near future. We plan to launch a site dedicated to Visual Theology and have new or revised infographics coming that deal with the Trinity, Reformed theology, the ordo salutis, and many other important topics.
The productivity book. I hope to self-publish a book on Christian productivity in the very near future.
Release free e-books. There are several blog series that I would like to complete, edit, and package up as free e-books.
Fix bugs. The site has had a few significant bugs that have been around for years. Increased funding will allow my programmer to find and squash the bugs.
You can learn more, see the perks that come with varying levels of support, and sign up by visiting my Patreon page.