Today's Kindle deals include some pretty solid picks.
Logos users will definitely want to grab this month's free book (and perhaps the pair of almost-free books as well).
(Yesterday on the blog: God Created Family To Picture His Truth)
You'll enjoy reading these narratives of surprising conversions that Jared Wilson has collected. "The power of conversion comes from nothing less than the Holy Spirit working through the 'foolish' message of the gospel of Jesus Christ. It helps, then, to remember this inscrutable power by reflecting on some unlikely and unusual conversions. Here are just three of my favorite anecdotes touching on the surprising power of grace."
There is so much freedom in not thinking you've got to have all the answers. Saying, "I don't know" is often humility, not weakness.
As Christians, we do well to pay attention to the secular revolt against liberalism. "More than anything, though, the secular revolt against liberalism is a movement toward questions of human nature, the givenness of reality, and the foundation for public and personal flourishing. If Christians can listen carefully and wisely to this fractious moment, we'll hear the trappings of secularism start to peel off the consciences of many, and an unspoken invitation for something—or Someone—to fill their desire for truth, justice, and mercy."
This is a good bit of writing! "It'd be the last time we'd be together while my mom was still alive. She sat next to my dad, and the two of them updated us on her cancer prognosis. My mom's t-shirt sagged over her thin frame. Every once in awhile, her eyes closed mid-conversation, her body grasping for whatever rest it could find."
There has perhaps never been a more important time than today for Christians to have a sound doctrine of the human body. "I want to encourage you as we look together at what the Bible has to say about the story of the body, starting at creation and culminating in the resurrection body. We are going to look at four doctrines that take us through this narrative and teach us the importance of the body."
Here's an interesting comparison of Woodstock and the launch of Apollo 11. "It would be fair to say that despite the timing of NASA and Woodstock, both quests tracked each other in the desire for a better world. It's just that one turned its gaze upwards and one turned its gaze inwards."
Somehow it doesn't seem too surprising that the lie detector test is falling out of favor. "Bureaucratic usefulness, rather than any scientific validity, goes a long way toward explaining why the polygraph became a standard instrument of the American national security state."
This universal defiance against God and man will soon to give way to true, lasting peace. Together, war and worship can tell so much of the history of humanity. But only one will survive into that great, eternal future.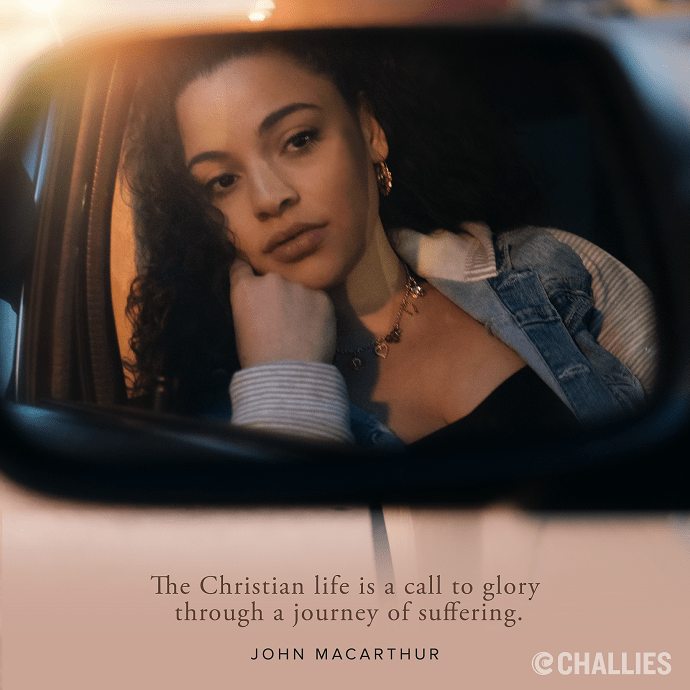 The Christian life is a call to glory through a journey of suffering. —John MacArthur