Today's Kindle deals include not a whole lot that's new. Over at Westminster Books you'll find some good deals on books by David Powlison and others.
(Yesterday on the blog: What's Wrong with Christian Dating Part 2)
Denny Burk: "When horrific evil unfolds before our very eyes, there is a temptation to lose sight of the verities that ought to sustain and comfort us. For those watching the aftermath of the unmitigated evil of yesterday's shooting in Florida, here are some words of hope to cling to. Hold them close."
On the same topic, Christianity Today writes about Christian ministries that now respond to tragedies like mass shootings. "This is the fifth deployment this year for the ministry's rapid response team, trained to provide emotional and spiritual support amid crises."
This short video provides some of the great benefits that are ours through our adoption by God.
It seems J.K. Rowling created an army of liberals, but now they are turning against her. "Rowling has created many armies in her fiction. In Harry Potter, giants, spiders, werewolves, wizards, and mermaids are all prepared to fight for what they believe is right. But the largest army she has helped to create – a generation of millennials who grew up reading her books and have fiercely liberal values – is now out of her control."
Wendy Alsup shares a difficult moment of spiritual awakening. "Oh, the arrow of conviction through my heart. The Spirit wasn't whispering. He was shouting. Complaining destroys the soul. I'm not suffering because of my sin, but my sin certainly doesn't help me endure in my suffering."
If you're not too familiar with the differences between a Protestant and Catholic understanding of the Lord's Supper, this will prove helpful. "Ultimately, then, the debate over transubstantiation is another battleground of the Reformation's great war against the belief that Jesus works through the church outside of us, another place where we must contend for the Bible's glorious teaching of Jesus at work within us."
Agreeing that this is going to be a key year in bringing clarity to the discussion about complementarianism, CBMW shares an article that includes a useful back and forth between two theologians.
This is the extraordinary ministry for every ordinary Christian—bearing the burdens of others. What seems so mundane and so unspectacular, is actually bringing great glory and honor to God.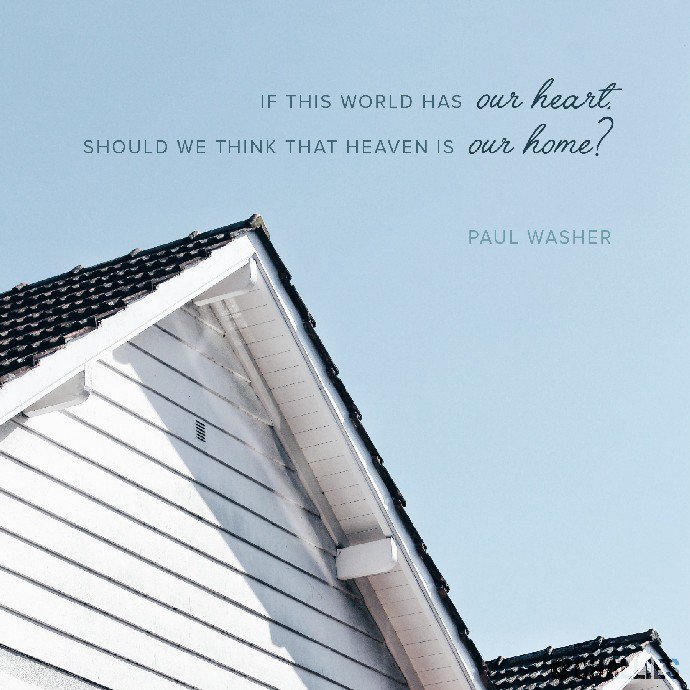 If this world has our heart, should we think that heaven is our home? —Paul Washer