Grace and peace to you today.
Today's Kindle deals include a nice little collection from Crossway and another from Zondervan.
(Yesterday on the blog: Let the Sunlight In)
"In my early years of ministry formation, I had the three P's of ministry drummed into me: People. Prayer and Proclamation. Yet after 30+ years in ministry, I've come to realise that there is actually a fourth and often overlooked or undervalued P." I'll allow Ying Yee to explain.
"Many of us have our favourite pieces of music pulled together into a playlist on Spotify or on our phones. If we're heading off on a journey, or we need to unwind, we set it to play. Within the book of Psalms there is a playlist for a journey."
Kristin writes about embracing rather than fighting middle age.
"You're trying, you really are. You've been seeking him, but even after years of discipline, your heart isn't warmed. You pray for a strong desire to study God's word, but day after day still feels the same. Is something wrong with you?"
"Surviving a crisis is more than making it through the first day of disaster." Vaneetha Rendall Risner explains how suffering is often a very long process.
"Idols have a way of disappointing those who trust them. Because only God is God, everyone and anything that we put before God will fail us. Nothing and no one is as strong and faithful and good as God."
Here is a wonderful bit of verse from John Greenleaf Whittier as he masterfully speaks of God's comfort in our sorrows and losses.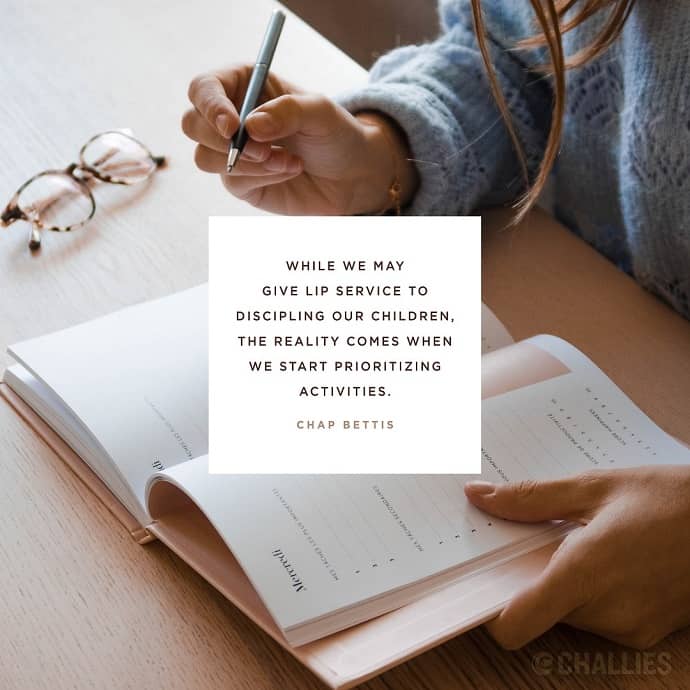 While we may give lip service to discipling our children, the reality comes when we start prioritizing activities. —Chap Bettis