There is another batch of Kindle deals for you to sort through today. Also, by popular request, I believe the clicks will now lead to your regional Amazon (.ca in Canada, .co.uk in the UK, and so on).
CBD has some pretty good deals, including The Songs of Jesus by Tim Keller, the ESV Reader's Bible 6-volume set in softcover, hardcover and leather, the ESV Children's Bible, and the ESV Archaeology Bible.
(Yesterday on the blog: Comforting Quotes for Those Who Are Suffering)
I've been planning to write about Twitter, and apparently I'm far from the only one. Here's David French: "Real-world decisions continue to be made in response to temper tantrums by a surprisingly small number of people. Because, after all, those are the only voices heard in the heat of the moment, and they are always more influential than those who remain silent. Twitter takes underlying trends and makes them more extreme. To borrow from Spinal Tap, it turns everything up to eleven, all day, every day."
We all know it: "The simple act of inviting friends and acquaintances to your church can impact eternity." So here, from Facts & Trends, are "52 ideas to help you get started. Some are for individuals; others can be adapted for your small group or the entire church."
Yes, even you. "When you think about memorizing the Bible, do you feel guilty and defeated? It's one of those activities that you know is good for you but that can be hard to do consistently — like praying or exercising or eating well or managing money wisely. With the New Year here, I want to encourage you: you can memorize Scripture this year. It does not take superhuman skill or fanatic devotion to write God's word on your mind and heart."
Wyatt draws a very important distinction here. "At the cross, the Father was not angry at the Son at the cross. And neither do the Gospels emphasize Jesus' pain during in his ordeal although he surely suffered physically. What they do emphasize is Jesus' cry of dereliction ("My God, My God, why have you forsaken me"). The notion that the Father (or God) is angry with the Son misunderstands Trinitarian orthodoxy, Reformed theology, and the clear emphasis of Scripture. Here's why."
How much of the internet is fake? An awful lot of it. " What's gone from the internet, after all, isn't 'truth,' but trust: the sense that the people and things we encounter are what they represent themselves to be. Years of metrics-driven growth, lucrative manipulative systems, and unregulated platform marketplaces, have created an environment where it makes more sense to be fake online — to be disingenuous and cynical, to lie and cheat, to misrepresent and distort — than it does to be real."
What's the problem with the notion of belonging before believing? Michael Lawrence answers in this brief video.
WORLD lists and explains seven China stories to keep an eye on this year. Several of them are directly related to Christians and Christianity.
Whatever Newsmax's evangelicalism is, it's broad enough to encompass the very best and very worst of Christian teachers.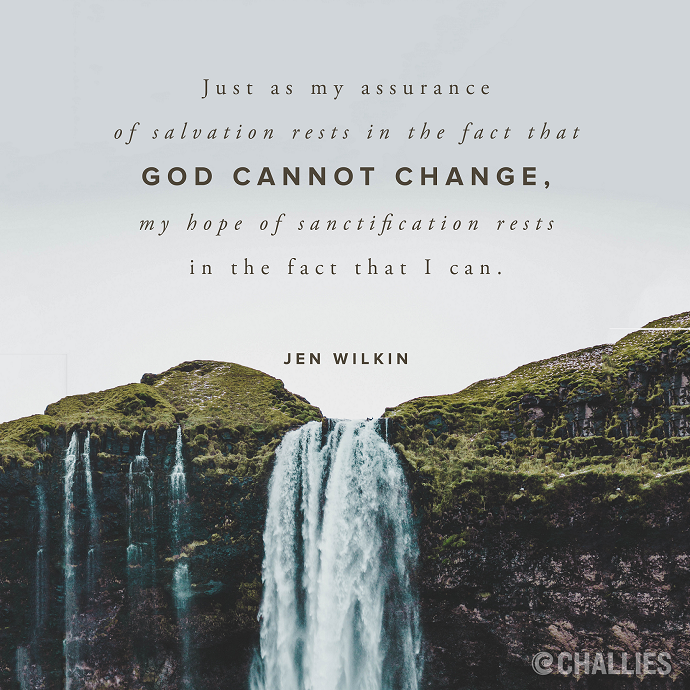 Just as my assurance of salvation rests in the fact that God cannot change, my hope of sanctification rests in the fact that I can. —Jen Wilkin