Blessings to you today.
Logos users will want to be sure to grab this month's free book and take a look at the other discounted items. You'll also find lots of Mobile Ed courses significantly marked down.
(Yesterday on the blog: The Year of Our Dreams or the Year of Our Nightmares)
"Solomon wrote thousands of proverbs. So when he writes, 'Above all else…' – that should get our attention. What is 'above all else' from Solomon's perspective? In Proverbs 4:23, he tells us: 'guard your heart.'  That is huge." It is. And it gives us something to ponder at the beginning of a new year.
"Each year, for some reason, we buy into the belief that next year will be different. As December concludes, we have high hopes that a change in the calendar will end the struggles and hardships that we are facing. However, as the new year dawns, it usually doesn't take long for such happy hopes to be dashed to pieces by the less-than-romantic reality before us."
Stephen McAlpine considers the death of Pope Benedict XVI and reminds us of something obvious—that the pope was Catholic.
"Imagine for a moment year 2023 gives you exactly what you want. What if your ambitious resolutions are reached and your year is a year of growth unlike any other?" That's worth thinking about.
"Churches make disciples. Okay … but how does a church do this? How does your church do this?"
This one is a bit silly but still fun—John Piper talking about some of his favorite things (e.g. movies, food, etc).
I've been exploring the poetry of Marianne Farningham who wrote the bulk of her works in the late 1800s. Among them was this poetic prayer for a new year.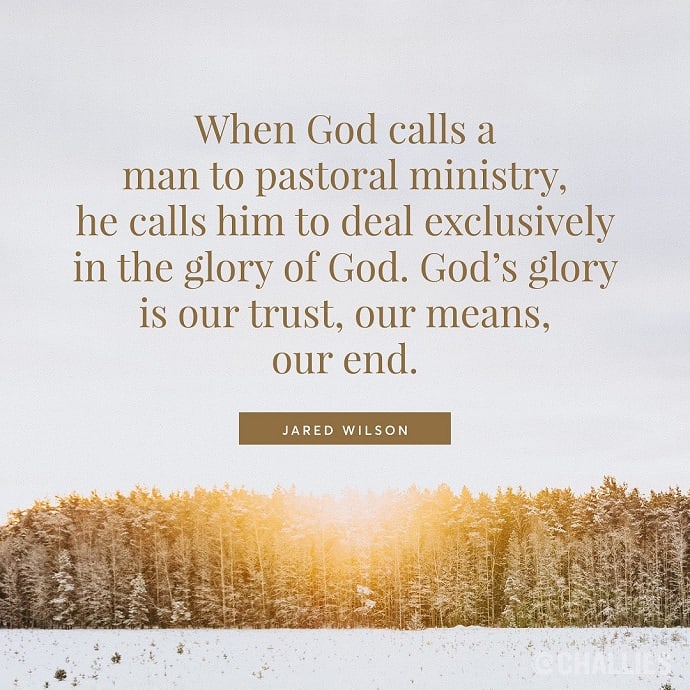 When God calls a man to pastoral ministry, he calls him to deal exclusively in the glory of God. God's glory is our trust, our means, our end. —Jared Wilson