Good morning. Grace and peace to you.
Today's Kindle deals include several books in the Theologians on the Christian Life series.
"Seventy years ago, on the last Saturday morning in January, the MV Princess Victoria left the port of Stranraer in South-West Scotland. She was heading for Ireland with 179 people on board – but never arrived." This article offers a few illustrations from the disaster.
"Has this ever happened to you? You're speaking to someone about Christ and all of the sudden the conversation takes a turn for the weird. Not the normal weird of being a Christian in a fallen world, but I mean weird weird."
Murray Campbell offers quite a long reflection on body image and related issues.
"Yet we know that locks can be picked. As our church's resident locksmith knows, where there's a will, there's a way. Especially considering today's use of electronic locks, it is possible to hack your way past any locked barrier if you have the right amount of knowledge and skill. Not so with heaven."
Kevin considers some of what he learned from a dying friend.
"Whether in frames or boxes, we hold onto our happy memories, an older version of curating our lives before the advent of social media. Because we don't snap pictures of tantrums, do we? Of the lies and defiance, the visits to hospitals and police stations, the long nights of illness or comforting broken teenage hearts?"
Of course we sing to God, but we also sing for one another. God is the object of our worship, but our singing is also a means of mutual encouragement. In our singing, we all have equal opportunity to proclaim truth.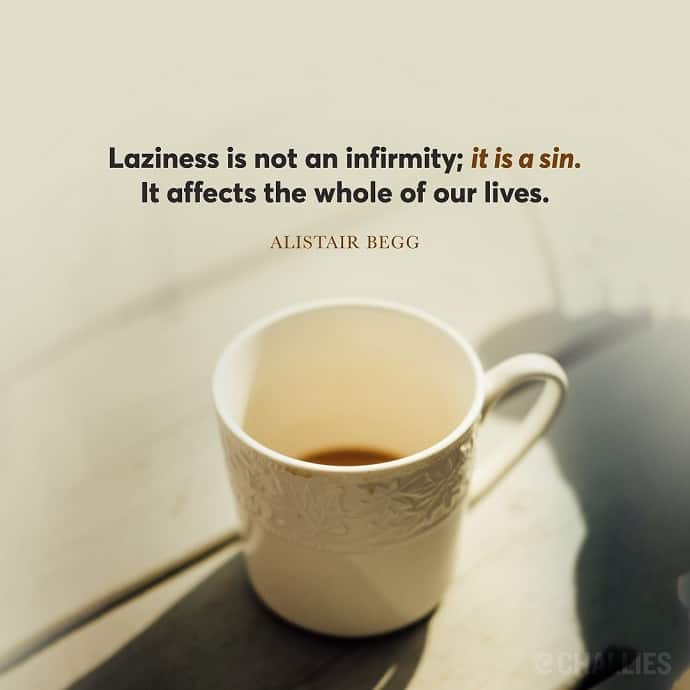 Laziness is not an infirmity; it is a sin. It affects the whole of our lives. —Alistair Begg