Grace and peace to you on this fine day.
(Yesterday on the blog: On the Changing of the Dictionaries)
"A new friendship is a wonderful beginning, fresh and exciting and full of potential, like the planting of a new tree. Don't we all naturally long for relationship? To know and be truly known? To love and be truly loved, in spite of being truly known? Of course we do. But…"
Brianna has a sweet reflection on motherhood and worship.
Here's a prayer you may do well to pray—and a prayer God may well be eager to answer.
Sylvia Schroeder: "This past Christmas might have confirmed what we knew all along. Many of the things we want most don't come wrapped in beautiful packages. While  holidays wind down and stores fill with red hearts, we realize, Christmas couldn't give what we desired most. And we beg God for more."
"When Adam and Eve rejected God's goodness and authority by eating the forbidden fruit, their eyes were opened and they suddenly recognized that they were naked. This new, hyper-self-conscious reality set in motion a series of actions, each one a strategy to hide the shame that they felt over what they had done."
Donna offers some ways to remain steadfast in hope during the most difficult seasons of life.
I was in sociology class when the teacher asked this: How many people here eat dinner as a family at least twice a week? Two of us put up hands—me and the only other Christian in the class.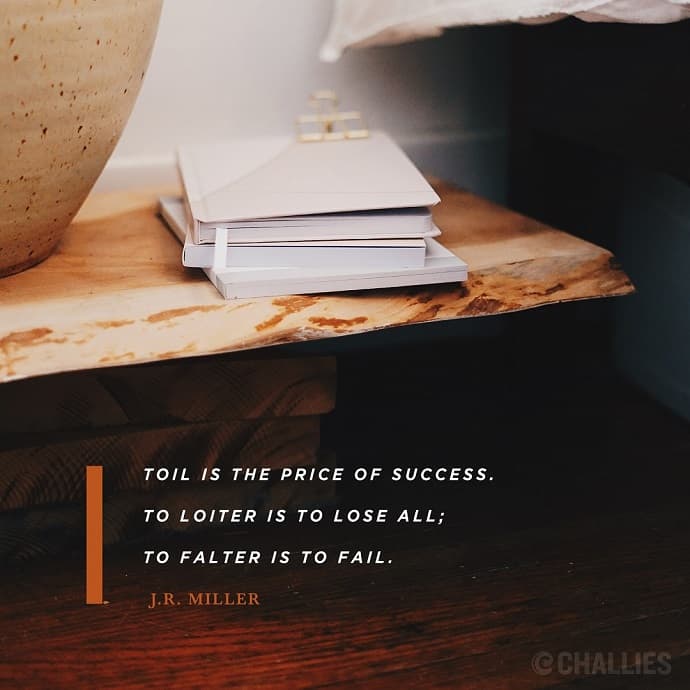 Toil is the price of success. To loiter is to lose all; to falter is to fail. —J.R. Miller