The God of love and peace be with you today.
(Yesterday on the blog: Flowers Springing Up in the Rain)
I enjoyed Jeff's celebration of the joys (and challenges) of ministering in a small town.
I can't imagine being asked this question off-the-cuff–or answering as well as Derek Thomas does here.
Andrew T. Walker: "Pastors have no shortage of issues that they are called up to address in their ministries. The pressure to be an expert on every new issue can be daunting when thinking about everything else on the pastor's plate. Most pastors need fewer burdens, not more. But when issues of what it means to be human surface — and this is at the center of the debate over transgenderism — it's important that pastors seek to bring the full counsel of God's word to bear on the issue at hand."
Barbara offers an important corrective here: Christians who hold to stricter standards (in, for example, the way they dress) are not necessarily succumbing to legalism.
Ken Irungu (aka Ken in Kenya): "We all know someone who is hurting, who is suffering or is grieving, don't we? We promise to pray for them, but at times, we do not know how and what to pray for them. Sometimes all we pray for them is that God would minimize their pain and suffering. But there's more we can pray for these dear ones, as we clearly see from scriptures."
"A few weeks ago, NASA released some of the first photos from the James Webb telescope from 932,000 miles (1.5 million kilometers) above the earth. Have you been as captivated by those pictures as I am?"
In Paul's letter to Titus he offers four sources of discord and warns us to avoid them ("But avoid foolish controversies, genealogies, dissensions, and quarrels about the law, for they are unprofitable and worthless."). Here, for your consideration, are four sources of disunity that may just exist in your church.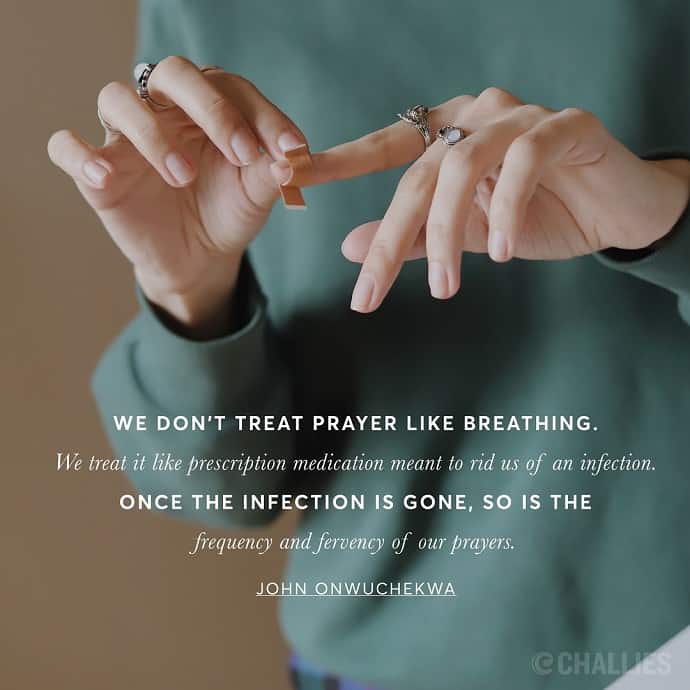 We don't treat prayer like breathing. We treat it like prescription medication meant to rid us of an infection. Once the infection is gone, so is the frequency and fervency of our prayers. —John Onwuchekwa