Today's Kindle deals include a handful of titles that may be worth a look.
Also, Amazon has a one-day sale on leather journals and portfolios. Maybe it's time to get back into journaling?
"At least we're cutting to the chase now in our culture. At least we're cutting through all the cant about how the problem we have is that people hate the church but deep down really love Jesus. At least we're not going to spend acres of time and millions of dollars devising strategies around the idea that if we can just get minimise the idea of church, and maximise the idea about Jesus then those who hate church will start to see what we're really about and join us."
"This experience gave me a new appreciation for a goal of the church. Christians are of course ambassadors. But in a deeper sense, the church is our embassy. When Sunday comes and the church gathers, it is a collection of ambassadors coming home. We are not in heaven yet, but as much as we are able we strive to have church represent heaven on earth."
Who knew? "This teen stalker stole Queen Victoria's panties and lived in Buckingham Palace chimneys for a year."
John Wigger has written a new book about Jim and Tammy Bakker. In this article he provides an interesting overview of their rise and fall.
Jennie Pollock offers an interesting (and helpful) assessment of the tragic Charlie Gard situation.
Jessica Harris highlights the false freedom of anonymous confession. "It happens quite frequently in my e-mail inbox and even hand-written letters in my post office box. The confessions I have read have, at times, reduced me to tears- rape victims, missionaries who struggle with pornography and are so afraid, men, women, wives, pastors… and so many of them contain the line: I just wanted to tell somebody."
"The need for warm clothes, particularly socks, was desperate. Men at the front were fighting in the atrocious conditions—muddy trenches and frigid winters—with inadequate footwear." So everyone was urged to knit.
When it is platform you crave, when it is the size or the popularity of your following that you use as the measure of your success, you will inevitably and eventually find that there is no platform high enough.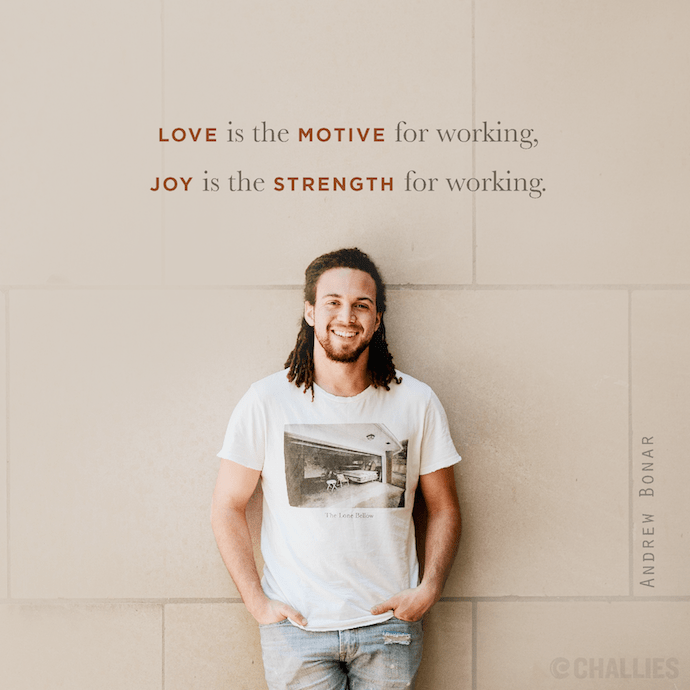 Love is the motive for working. Joy is the strength for working. —Andrew Bonar