The Lord be with you and bless you today.
Today's Kindle deals include Joel Beeke's Puritan Reformed Theology at an 82% discount!
(Yesterday on the blog: New and Notable Christian Books for July 2022)
John MacArthur's answer covers the original question along with some others (like the nature of the unpardonable sin).
"We live in an age of excess. Our lack of self-denial and moderation extends to shopping, eating, and how much entertainment we consume. Stott's life stands in stark contrast to our cultural tendencies." (I think it's important to note that Stott was unmarried and childless which necessarily impacted his ability to live with less; but still, we can learn from him.)
"My biggest struggle with daily devotions is not carving out the 20 to 30 minutes needed to read the word and spend time with God. The most difficult part is slowing down my heart and mind enough to get anything from it." I expect that's true for many, most, or all of us.
Can shame be a gift? It can, if put in its proper context.
Here's a brief, helpful word on contentment.
I'd say that the best part of this article is the list of very specific suggestions on intentionally promoting cooperation and charity.
I am convinced a lot of people fail because we feel that Word and prayer are not enough. We read books and blogs by people who do so much more and feel that we do not measure up.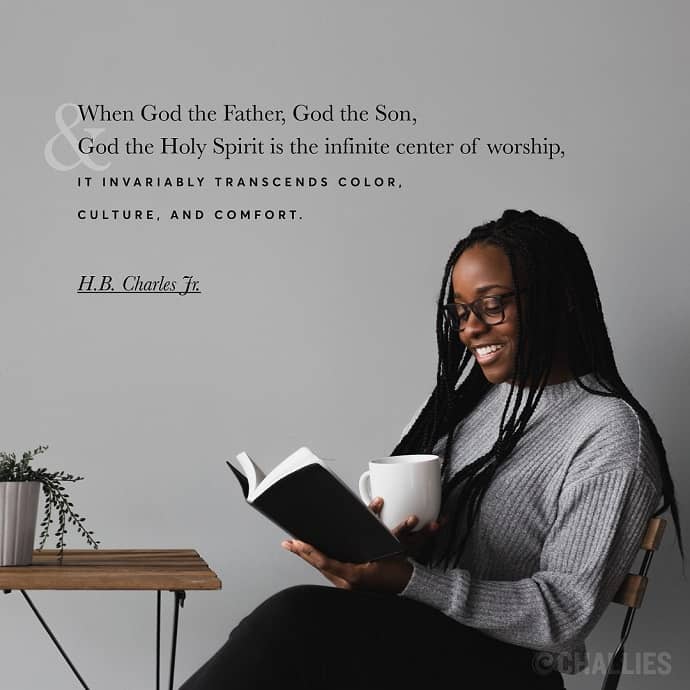 When God the Father, God the Son, and God the Holy Spirit is the infinite center of worship, it invariably transcends color, culture, and comfort. —H.B. Charles Jr.