The God of peace be with you all today.
Today's Kindle deals are all about Kevin DeYoung books.
On sale this week at Westminster Books is John Piper's huge new work, his magnum opus perhaps, Providence.
(Yesterday on the blog: New and Notable Books (Belated) for February 2021)
This is a good look at a popular book. "Kendi writes of our underlying and shared humanity beneath the construct of race. Yes and amen. Where do we find this common humanity? What is it? I invite Kendi to turn back to the church from which he has turned away. Instead of the construct of race, I hope Kendi discovers that he is stamped with the glorious, indestructible image of God, shared by us all. Whether we're black, white, or any shade, we reflect God's diverse and creative goodness and beauty."
Crossway has released a short documentary on R.C. Sproul. It's worth a few minutes of your time!
"You may have heard the stories. Sadly, it's a pattern many Christians follow. A believer grows up with a misconception about the Christian worldview. One day, he discovers the truth and realizes he was mistaken. He becomes disillusioned with his faith and reacts by adopting a completely opposite—but also unbiblical—position. We often say the pendulum swung the other way. He went from one extreme to the next. Both positions, however, are wrong."
I enjoy little videos like this one that explains the economics of Costco.
I'm grateful to Boyce College for sponsoring the blog this week; they are inviting you to join them for their Virtual Preview Day on March 26th.
In this video, Michael Kruger explains why it can seem like the smartest people are the ones who reject the Christian faith.
Chris Cagle writes about lots of issues related to later-in-life financial stewardship and in this article asks whether it's wise to pay off your mortgage.
Here are four good reasons to read good books: To know, to grow, to lead, and to love.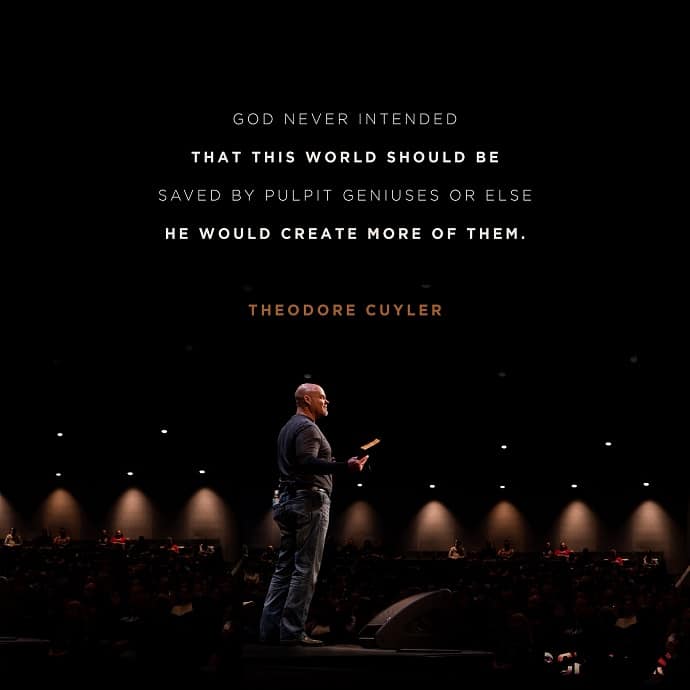 God never intended that this world should be saved by pulpit geniuses or else He would create more of them. —Theodore Cuyler