The God of love and peace be with you today.
It's Kids Week at Westminster Books, which means there's a lot of deals on good books for the little ones.
(Yesterday on the blog: The Ministry of Sorrow)
This is an insightful little article on people who leave the Christian faith. "Are those who leave church and lose their faith more susceptible to bad habits and decisions? Or does practicing bad habits and making bad decisions leave one more susceptible to losing one's faith?"
Greg Lucas: "To my right, standing in the water, is a father scolding his son. I see the boy. His face shows the obvious signs of a syndrome. Sometimes disability is invisible. Sometimes it marks us cruelly and hard. The father is bent over inches from his son's contorted face."
Redeemed Reader, a site that is a great resource for parents and young readers, is building their summer reading program around my book Epic.
Keith Mathison works on the logic some people seem to apply here. "There seems to be a common misconception among many Christians that if the world hates them, it's incontrovertible proof that they must be doing something right. They must be faithfully following Jesus."
"Sometimes, little things become big things, and when it comes to ministry, that may be the truest thing you hear all day next to your daily Bible reading." Indeed.
"For good or for ill (mostly for ill), social media is here to stay. The social internet—all of the different ways in which we communicate with others online—is an unprecedented institution of socialization whose only comparable innovation in recorded history is the Tower of Babel."
"Everyday conversations. On the road. In the store. Are my words seasoned with salt? Flavored with the gospel? Purified with truth? Salt caught my attention when we were living in a dry and thirsty land. On the way to the beach, we passed white fields of sea salt. Harvested from the Arabian Sea."
The Bible has much to say about living lives that are pleasing to God. Yet the Bible also has much to say about living lives that receive the approval of man. Often, these two go hand-in-hand, and we see this connection in the life of Jesus.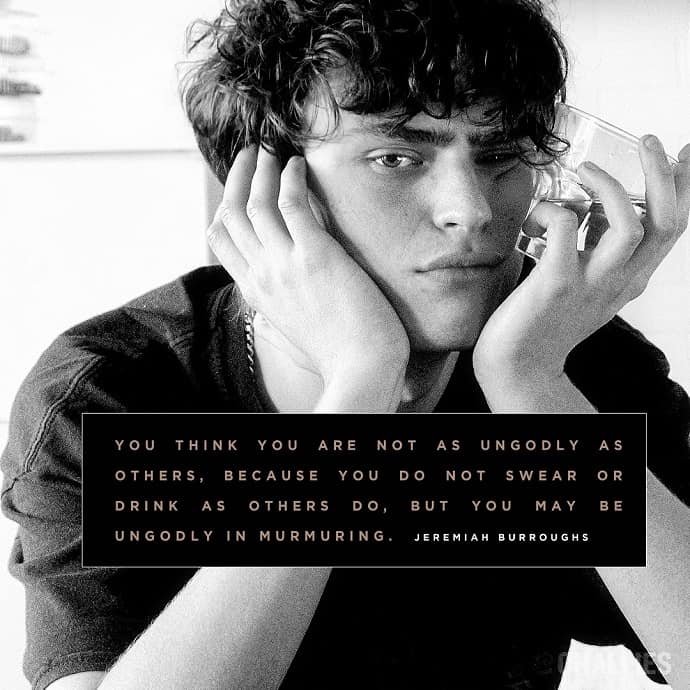 You think you are not as ungodly as others, because you do not swear or drink as others do, but you may be ungodly in murmuring. —Jeremiah Burroughs