There is a huge and varied list of Kindle deals to begin the new month.
Logos users will definitely want to grab the free book of the month—an excellent commentary. And you'll probably want to grab the two discounted volumes as well.
Westminster Books is having a week-long sale based around Reformation Day.
Gavin Ortlund addresses some popular myths about the Reformation.
Wyatt Graham offers some really interesting thoughts on social media. "I am calling for a peace treaty. I am calling for the daring move to believe the best in each other. It takes two to tango. So I need to be more careful about what I say. I get it. But I also do not want to live in a world where I am afraid to ask questions and to think because of wars in Britain that have no direct impact on me. Let Brexit remain in the UK—and do not assume that I am talking about it if I do not directly say so. "
Today, Ligonier Ministries is celebrating Reformation Week with a special $5 Friday. More than 100 books, DVDs, digital downloads, and more are available for $5 each. Don't miss this opportunity to save on trusted resources while supplies last.
I thoroughly enjoyed reading about this church boy from Nigeria who needed salvation (and how Paul Washer played a role in him receiving that salvation).
We think of the Reformation as a European movement, but its roots actually go all the way to Africa. "Before Luther in Wittenberg, there was Augustine in Algeria. Before Calvin in Geneva, there was Cyril in Egypt. Before Zwingli in Zürich, there was Tertullian in Tunisia. These African theologians had a profound influence on Reformation theologians. Indeed, many of the influential texts of the 16th century—including The Book of Concord and Calvin's Institutes—are loaded with references to African theologians."
I appreciated this little look at Adoniram Judson's first missionary test, which was a changed understanding of baptism, and the lessons we can draw from it today.
Sam Storms recently provided his perspective on how women can be pastors, even if not elders. That is something of a novel view, I believe, and I think Denny Burk did a good, respectful job of showing how it is inconsistent with Scripture.
God gives us pastors because we need pastoring. But what is this ministry? How does a pastor minister to his people in a way that expresses due care and concern for them?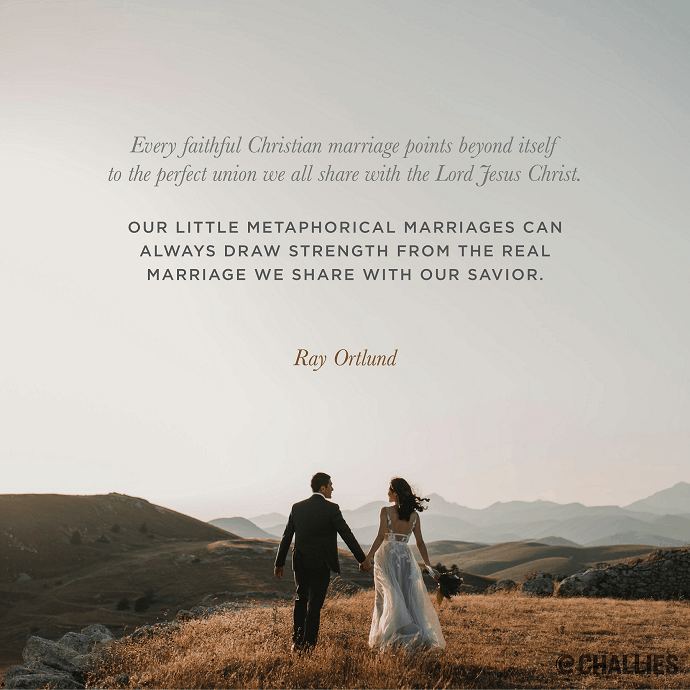 Every faithful Christian marriage points beyond itself to the perfect union we all share with the Lord Jesus Christ. Our little metaphorical marriages can always draw strength from the real marriage we share with our Savior. —Ray Ortlund