Once a year or so Westminster Books puts the ESV Church Bibles on sale with prices getting as low as $5. That sale is running now, so it's a good time for churches to stock up!
(Yesterday on the blog: Is It Worth a Trip to The Holy Land?)
This is some good practical theology. "Personally, I believe that's a question a believer should regularly ask concerning any sin in their life? What differences does Jesus' death make with regards to my lust, bitterness, lying, pride, and others sin? The answer to that question is crucial to making no provision for the flesh (Romans 13:14) and walking in holiness (1 Peter 1:16)."
"Lego walking is increasingly popular at charity events, Lego-themed events, team-building workshops, on YouTube, and even in cabaret sideshow acts. It is exactly what it sounds like: stepping barefoot on a pile or path of Legos, usually of all different sizes. But unlike fire-walking or even glass-walking, walking over a bunch of Legos actually does hurt. Why? And an even better question—what do we get out of it?"
This is strangely compelling.
Ed Welch: "The word counseling can distract you in the task. It connotes something professional and could bring legal exposure to the church. What you hope to encourage are increasingly wise and helpful conversations—that is counseling. We all need this and need to give it."
I experienced some of those railways recently. They were phenomenal. Here's an explanation of why they are so good (though I'm not sure he adequately covers the "advantages" a totalitarian government has when it comes to building such infrastructure).
This will equip you to better share the gospel with Muslims. I've yet to meet a Muslim who isn't happy to discuss religion. "As the church of Jesus Christ in Canada, we have a unique opportunity to befriend Muslims in our own country, most of whom have never heard the Gospel or met a true follower of Christ before. Many of us pass up the opportunity to take part in this great Kingdom Call (Matt 28:19) because of fear, lack of knowledge, indifference or apathy."
I love Joe's poems, and this one is no exception.
God is good to instruct us in conflict resolution. We need the instruction and the church needs the peace it brings.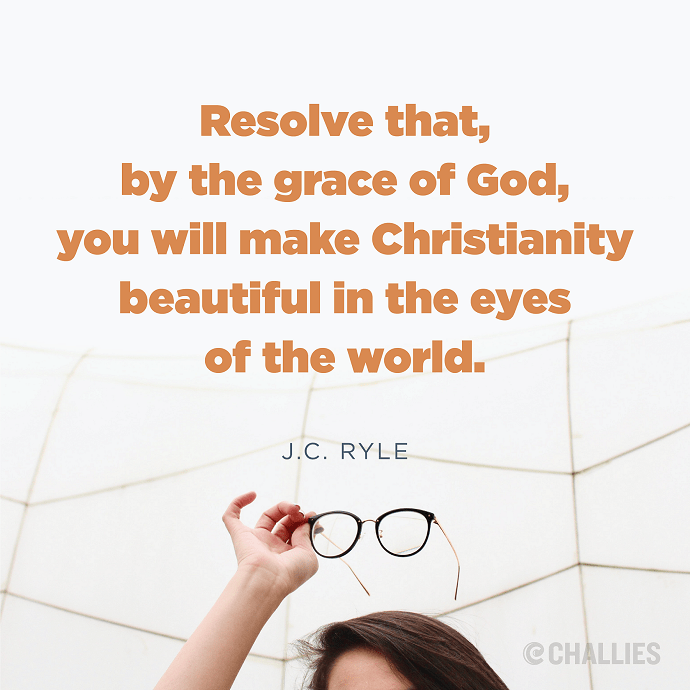 Resolve that, by the grace of God, you will make Christianity beautiful in the eyes of the world. —J.C. Ryle