May the Lord be with you and bless you today.
It's a banner day for Kindle deals today. There are tons of good options to pick from (including Seasons of Sorrow, this time below $5).
I've also been tracking deals at Christianbook and here are some 2022 hardcover or softcover books at good prices: Reactivity by Paul Tripp; The Men We Need by Brent Hansen; Strange New World by Carl Trueman; Heaven Rules by Nancy DeMoss Wolgemuth; Tell Me the Stories of Jesus by Al Mohler; Confronting Jesus by Rebecca McLaughlin. Also, lots of ESVs on sale.
"With a burgeoning interest in the idea of Christian Nationalism, the Christian Church in America has seen a renewed interest in modified versions of theonomy." Nick Batzig explains his concerns with some increasingly popular theology.
"Don't let the fact that babies are born all the time dull your awareness of the glory and beauty of it. If it is a wonder and marvel that fruit can grow from a seed that came from a fruit (and it is), then how much more significant it is that a living creature can generate another just like it."
316 is home to the comic book format Power Bible and classic Adam Raccoon series. These great resources plus the NASB and LSB Children's Bibles are all on sale. Save an extra 10% on all Bella Paper stationery too with code CHALLIES. (Sponsored Link)
A.S. Ibrahim offers 10 things that it would be helpful for you to know about Islam.
This is a tough but relevant issue. "As a dad, I would jump to defend my children from a 'bad guy' trying to hurt them physically. I'm sure you would do the same. Does that same intensity translate into protecting the minds and hearts of our children online?"
There are new challenges to shepherding in this, the age of self, as an article at 9Marks explains.
"I was recently told that Christians are disrespectful because they evangelize. The reason is that evangelism requires the Christian to assume he is right and the other person is wrong." That's wrong, of course, and here's why.
God is good to instruct us in conflict resolution. We need the instruction and the church needs the peace it brings. But unless an offense can be described in biblical terminology, it is probably not a sin at all.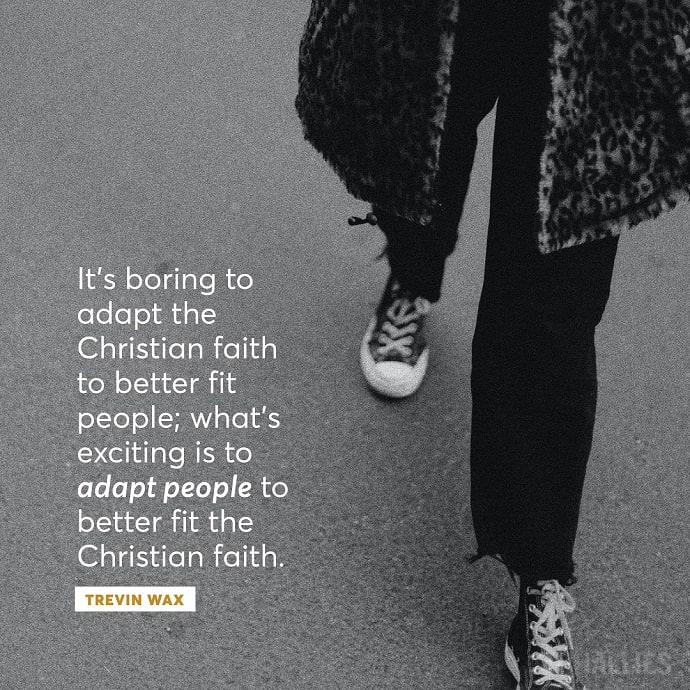 It's boring to adapt the Christian faith to better fit people; what's exciting is to adapt people to better fit the Christian faith. —Trevin Wax