As of today my family has served out our 14-day quarantine following our return from the US. Though we emerge into rumors of a looming lockdown, we can at least leave the house for now…
Today's Kindle deals include some really good picks (e.g. The Lord of the Rings for just $1.99).
That's rather a broad question, isn't it? Here's what Robert Godfrey says. "What does the church most need today? In answering this important but rather general question, Psalm 81 is uniquely important and helpful. This psalm obviously contains beautiful promises and clear directions to help the people of God. But careful study of this psalm will deepen our appreciation of it, increase its value for us, and show us how distinctive it is for helping the church."
This one is worth the read.
I suspect Al Mohler is right to be concerned about this. "The accreditation of Christian colleges and schools has just been directly targeted by the nation's most influential LGBTQ organization. The Human Rights Campaign has recently issued a document directed at the incoming administration entitled Blueprint for Positive Change 2020. The Blueprint demands that President-elect Biden adopt a legislative agenda and enact specific executive orders that are in line with the LGBTQ movement—a movement that Biden pledged to champion."
"Once upon a time, my grandmother baked the most delicious apple pies. The secret was her crust recipe, kept strictly for family, which she scribbled down for me to file in my recipe box the summer I was married. Soon, I will be rolling out this very dough for Thanksgiving, the weight of the rolling pin steady beneath floured hands." This one goes on to draw out some interesting lessons.
Here's a word on gratitude from Andrée Seu Peterson.
"Sometimes 'I'm sorry' is a selfish thing to say. Sounds strange, doesn't it? After all, repentance is a cornerstone of the Christian walk, right? Sadly, I can assure you that it is indeed quite possible to spout humble-sounding words of apology more in self-protection than in real repentance aimed at real reconciliation."
Tim Keesee: "Today the little Plymouth colony is mostly remembered for making Thanksgiving feasting famous; but in their day, they weren't known for turkey and dressing. They were known as persecuted Christians. Because of the imprisonment of their pastors and incessant pressures on the church, these Christians fled England for Holland—and then Holland for the Massachusetts wilderness. That's why they crossed an ocean, and that's why we call them 'pilgrims.'"
For every man who ends up sinning in a brothel, millions more sin by the glare of a screen. The place that once represented safety now represents danger. Today that forbidden woman is always available in the home through our new technologies.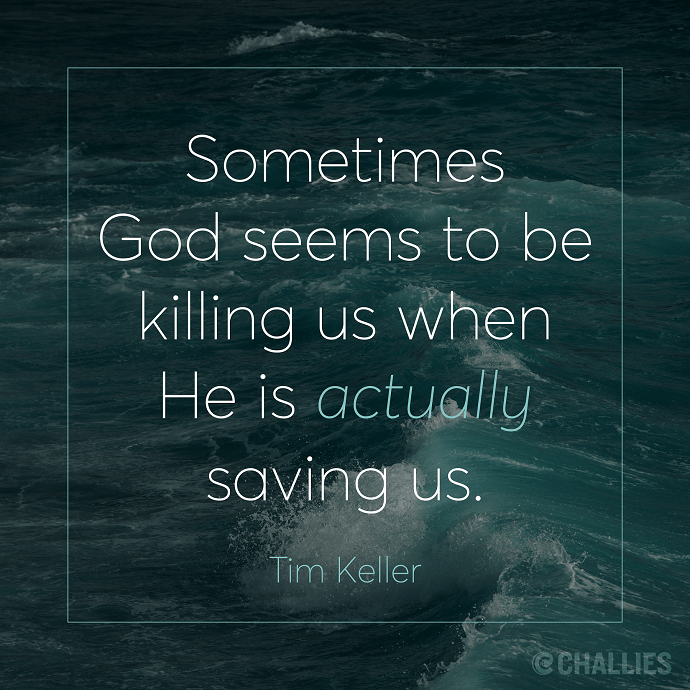 Sometimes God seems to be killing us when He is actually saving us. —Tim Keller