Grace and peace to you today.
There is another list of Kindle deals to work through today. Note that some entire commentary series are 75% off (NICOT, NICNT, Pillar, etc).
(Yesterday on the blog: New and Notable Christian Books for November 2022)
"Tim Keller once posited a question along these lines: Why is it that so many young church-going people lose their faith within a term or so of going to college? They attend church growing up, youth group, parachurch camps etc. They do the whole Christian young person thing. But one semester into university, they come back home and they're not believers, or they're living with their newfound romantic partner. What happened?" It's a good question.
This is a lovely piece of writing from Chris.
Visual Theology is excited to announce several great new resources. They've created their annual Advent countdown poster in full color as well as a version you can color each day. And new for this year is a complete coloring book! For 29 days, you'll follow the Christmas story as told in four distinct aspects of the Gospel. Both for kids and adults, start your Advent countdown today! Subscribe to their newsletter, and you'll get the first week of coloring pages for free. (Sponsored)
Denny Burk was at the annual ETS meetings last week and shares some of what unfolded there.
"A pastor in our area once told me that the median age of his church was somewhere in the mid-20's, and that he had no one over the age of 50. Many would have been impressed by such a fact. However, I was a bit sad to hear it…"
It's a question worth thinking about: what should you do if you differ with your pastor on politics?
Barbara offers a sweet reminder that God is always working, even when we don't see it with clarity.
Where God intends sex to communicate, "I belong completely, permanently, and exclusively to you," today it communicates nothing more "let's have fun," or "you're good enough for now." It has no great meaning and demands no special context.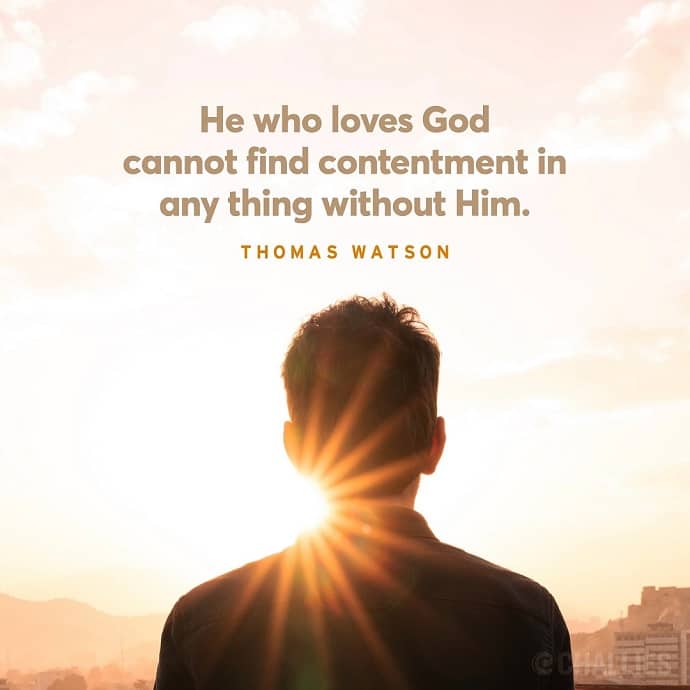 He who loves God cannot find contentment in any thing without Him. —Thomas Watson