In the lead up to Black Friday, Logos has deals on a number of commentary bundles. You'll find deep discounts on bundles for Anchor Yale Bible Commentary, New American Commentary, Preaching the Word Commentary, and Tyndale Old and New Testament Commentary.
Meanwhile, if you're into Kindle deals, be sure to check today's list as you'll find the entire Zondervan Exegetical Commentary on the New Testament series discounted to $4.99 per volume—a fantastic deal on a premier series.
(Yesterday on the blog: To the Impetuous and Impulsive)
"Three weeks ago—on Monday, October 31—Rachel Ridgeway gave birth to the oldest babies in the world. Nearly 30 years ago, Lydia Ann and Timothy Ronald were conceived in a fertility clinic. Hours later, they were frozen." This is a really neat story from Sarah Eekhoff Zylstra.
I think this is my new favorite treatment of this topic, and especially because of the passage the author turns to.
Grace, who has endured some difficult providences, gives thanks for seasons past.
"What exactly does this phrase from James mean? Does it mean that we will receive everything we pray for, or that holiness strengthens our prayers? Before answering these questions and pointing out the characteristics of effective prayer, let's look at the verse in its context."
This is a truth we all need to learn. "God, by definition, does not do things that are not good. He is goodness. He cannot act otherwise."
Here are some very simple and very practical ways to cultivate personal evangelism.
I recently consulted with a few other parents who have experienced the loss of a child and want to offer a few things you can say to grieving parents that may prove an encouragement to them—a flicker of light in their time of deep darkness.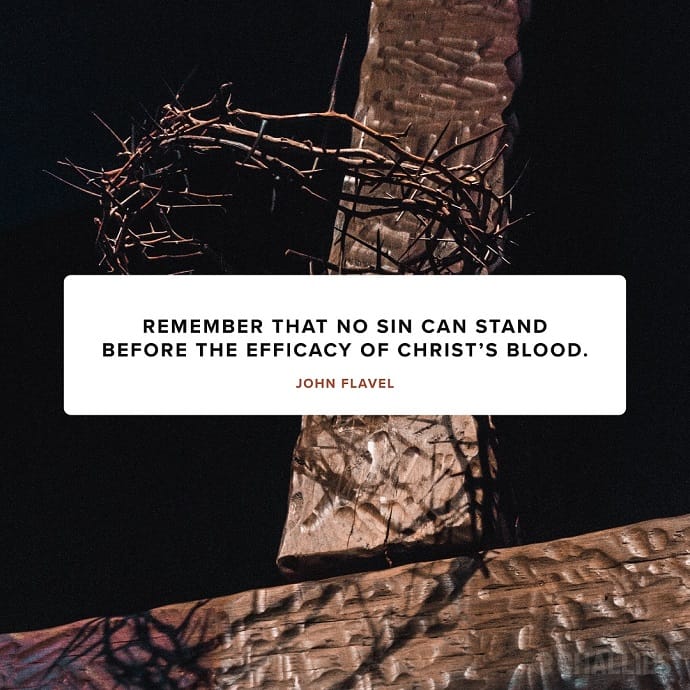 Remember that no sin can stand before the efficacy of Christ's blood. —John Flavel