The Lord be with you and bless you on this fine day.
There is once again a nice long list of Kindle deals to browse through, headlined by two apologetics words: Keller's The Reason for God and Scrivener's new The Air We Breathe.
Westminster Books has put together a Christmas Gift Guide with all sorts of good deals.
This is quite an article. "I quickly progressed to using a wheelchair and had to give up the job I loved, teaching kids to play music. Within a few months, I was totally dependent on my wife to feed me, get me dressed and take me places. Within a year, I had lost the ability to eat and now I am losing my ability to speak. I use a ventilator to breathe, am fed by a tube in my stomach and spend my days in a specially adapted chair. I am very thankful that I have an eye-tracking device so that I can still use a computer and turn on the TV."
It's important to do short-term missions trips well. This article provides helpful guidance.
Visual Theology is excited to announce several great new resources. They've created their annual Advent countdown poster in full color as well as a version you can color each day. And new for this year is a complete coloring book! For 29 days, you'll follow the Christmas story as told in four distinct aspects of the Gospel. Both for kids and adults, start your Advent countdown today! Subscribe to their newsletter, and you'll get the first week of coloring pages for free. (Sponsored)
Wendy Alsup: "When we read the Old Testament laws, it can seem like women get a raw deal. It's hard to see a gracious God behind the laws that deal with rape, incest, and adultery, like the law we find in Numbers 5. But, as we take a closer look, we see that God has abundant mercy for women on display—even in these laws."
Derek Rishmawy considers David French's "flip flop flip" on gay civil marriage and explains why his recent compromise is harmful.
"When it comes to the period right before the Reformation, I've always had certain notions about what the church was like. As I've read more, I've come to realize that some of those notions are generally true, while others are only occasionally true."
I was devastated when I heard an older friend I admired more than just about anyone else say, "I don't think it matters where I get my appetite, as long as I eat at home." Was that really the best I could hope for, that I'd be outwardly faithful to a wife but inwardly I would wander?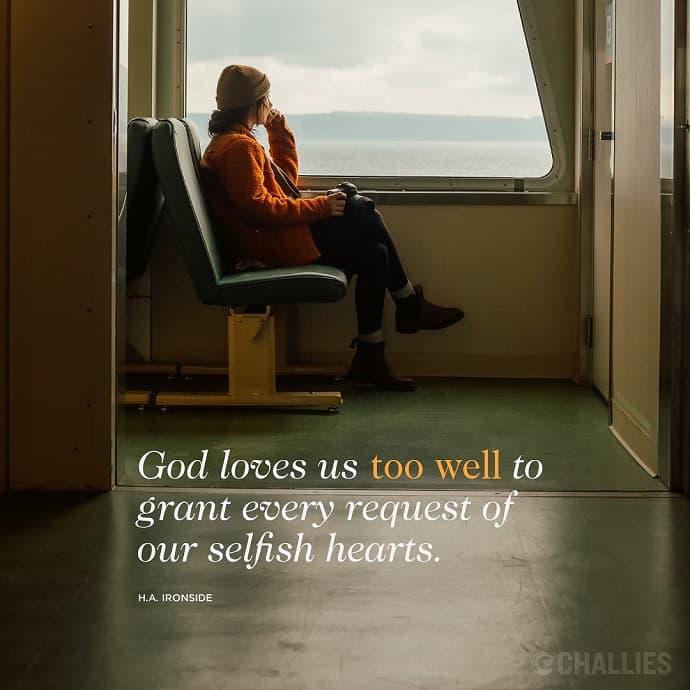 God loves us too well to grant every request of our selfish hearts. —H.A. Ironside