Today's Kindle deals include some books and some Bibles. Stay tuned tomorrow when there should be some deals to start the new month.
(Yesterday on the blog: Becoming Better Readers)
"You've heard it repeatedly on radio, podcasts, and TV. You've read it in various books and articles. You've even heard it in your pastor's sermon. The problem: it's a lie. '50% of all marriages end in divorce.'" We need to stop quoting this statistic. Why? "The 50% lie has done more damage than we might suspect, but it can only be remedied with the truth."
I enjoyed this: "A well-read public figure was recently asked about what modern fiction he reads, and he replied that he only makes time for older fiction in his life right now—books that have stood the test of time. Not surprisingly, his preference was criticized. One person even claimed that this choice was a failure of neighbor love."
This interactive map shows the utter devastation of California's Camp Fire through drone images, 360 images, and photographs of individual structures.
Did Old Testament believers possess the Holy Spirit in the same way as New Testament believers? In this video from Ligonier a panel of trusted theologians answers a common question.
Erik Raymond: "It doesn't just happen; nobody falls into evangelistic faithfulness. Living on mission means living on purpose. It looks like an embracing of a biblical identity and responding with biblical urgency."
Yes, this one is important. "Pastors are called to preach sermons, not deliver rants. Too often God's people are subjected to the latter, but it is the former they truly need. This distinction struck me several years ago while co-preaching a conference with several other pastors."
Southern Seminary has been releasing some videos of Christmas music performed by their bands. Also check out "Angels We Have Heard On High" by the Boyce College Vocal Band. It's an excellent performance.
There are millions of men who are great teachers and great leaders and great C.E.O.'s, but still completely unsuited to leadership in the church.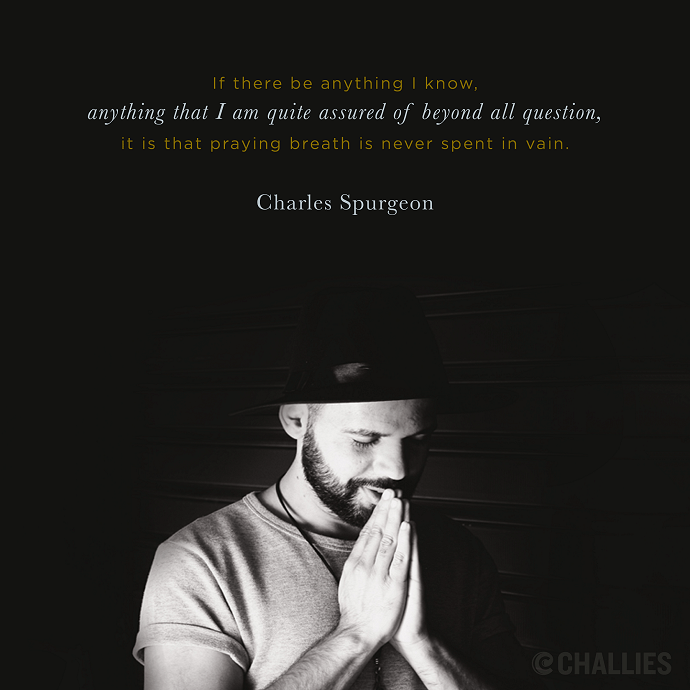 If there be anything I know, anything that I am quite assured of beyond all question, it is that praying breath is never spent in vain. —Charles Spurgeon