Good morning, my friends. May grace and peace be with you today.
(Yesterday on the blog: The Stranger in Smokeland)
"Treat personal application as the only consistent outcome for your Bible reading, and you may simply miss out on these other benefits the Lord wishes for you." Here are some good reasons, beyond practical application, to be committed to reading your Bible.
What fills the earth? It's a good and valid question with a number of answers.
The Getty Music Sing! Conference begins this afternoon and is available via livestream. Today's speakers include Alistair Begg and H.B. Charles. There is also an interview with Voddie Baucham, a talk from Dane Ortlund and, of course, lots of music with the Gettys, Shane & Shane, and others. It will be quite a day! You'll need a Viewing Pass to watch the livestream. (Sponsored)
Denny Burk shares the transcript of Todd Beamer on Flight 93. It gets me every time, especially because of his steadfast faith. "Todd Beamer was and evangelical Christian and one of the heroes of Flight 93 on September 11, 2001. His last conversation with a telephone operator named Lisa bears witness to great courage and grace. He left behind a pregnant wife and two children. Read every bit of this, and remember."
"Overcommitment is a perennial problem for me. And I'm betting it is for you too." Reagan Rose discusses a very common problem.
On the one hand this is obvious, but on the other, we need to be continually reminded. "If we want a kinder world, we can't wait for everyone else to make the first move."
"The antidote to hypocrisy is humility. What good deeds do you do that are seen by few or none? When did you last volunteer for a menial task?" This one is geared primarily toward pastors, but will apply to others as well.
Os Guinness portrays three types of fools in the Bible: The Fool Proper, The Fool Bearer, and The Fool Maker. I found it a fascinating discussion.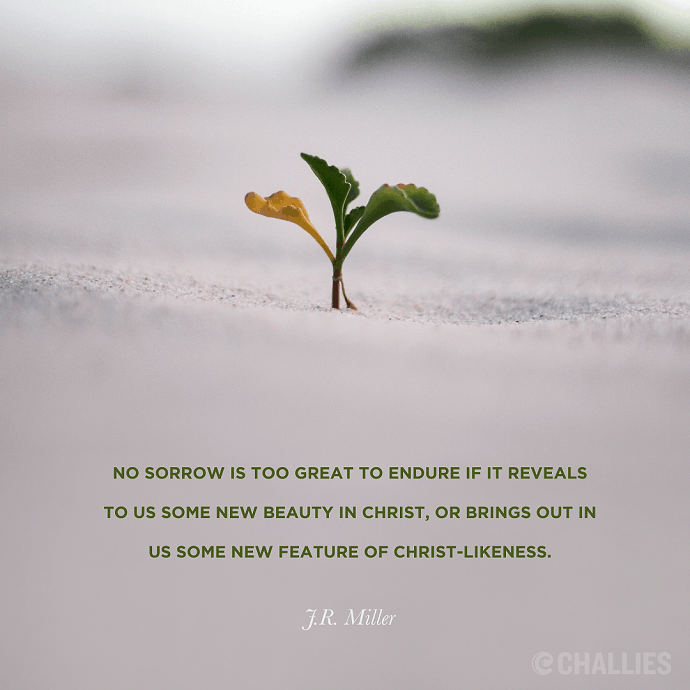 No sorrow is too great to endure if it reveals to us some new beauty in Christ, or brings out in us some new feature of Christ-likeness. —J.R. Miller