May the God of love and peace be with you today.
There are a few Kindle deals to take a glance at today.
(Yesterday on the blog: It Has To Be Dark Before We Can See)
Anne Kennedy draws an interesting comparison between two men who recently died. "Verily verily, the contrast between the thoughts and feelings of Norm MacDonald during his life and those of John Spong is in itself a fascinating picture of the age."
I quite enjoyed Rebekah's parenting story, and have also found her observation to be true: "It is a truth universally acknowledged that there are in fact two ideal circumstances in which to talk to your teen: At 11:00 at night, usually a school/work night when you are tired but your teen is wide awake, and Sitting side-by-side in the car, preferably when you (and not your teen) are driving so you can stare straight ahead and not make eye contact."
Erik Raymond: "Deconstructing relational conflict and misunderstandings over the years, it seems clear that we commonly see ourselves one way while others see us a bit differently. Like a carnival mirror, reflections can be distorted. Knowing this, it's helpful to be aware of at least four available views during any interaction and one that is important to always keep in mind."
"Pigs rush en masse down the steep bank. To their demise. Leaving one madman behind. Now clothed. Calm. Coherent. And in his right mind."
Is God wrong to have wrath toward humanity? Jim Elliff shows why wrath is right.
Joel Kim answers here.
"Over the past decade, a number of words have become part of our common social vocabulary, not least of which is the word subtweet. A subtweet is an indirect response to someone on social media. It is essentially a passive aggressive way of refuting a popular sentiment without wanting to come across as the guy who is always directly critiquing individuals online."
Though we may not know why this branch has had to be trimmed or that one removed, we do know the one who wields the blade. We know his faultless wisdom, his perfect vision, his steady hand. We know he makes no mistakes.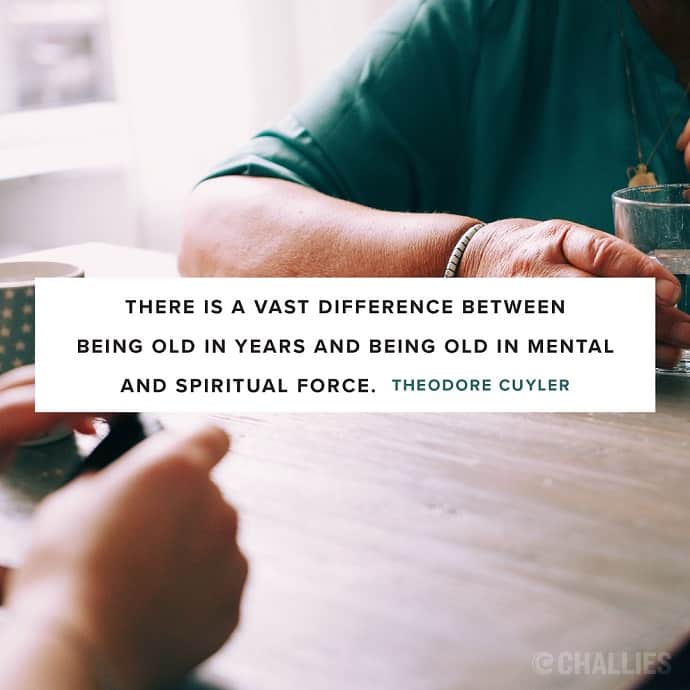 There is a vast difference between being old in years and being old in mental and spiritual force. —Theodore Cuyler