May the Lord bless and keep you today.
Today's Kindle deals include quite a number of solid books.
"Do pronouns matter? Yes. It's not merely a battle over 'preferred' pronouns; it's a battle over reality. What is a pronoun? It's a word we use to describe the objective nature of reality." Brett Kunkle explains.
This article explores the joys and challenges of taking notes in church.
This is a fantastic little video that will help you better appreciate Beethoven's Symphony  Number Five.
"What colors do you see? Look around while you walk to the mailbox, or as you drive to the grocery store. What hues do you see sidled next to each other? What tones shape the landscape that you live in?" Brianna Lambert celebrates the depth of the Lord by way of the depth of the colors he created.
Darryl Dash recommends reading Foxe for young and old like. "There's nothing like reading Foxe's Book of Martyrs as a teenager. Want an easy life? Foxe's will cure you of that expectation. Beginning with Stephen, and continuing for some 2,500 pages, you will learn that following Jesus will may include suffering or worse."
"We may not feel like we can justify the significance of our daily work, but there's something called 'the doctrine of continual creation' that provides meaning for what we do—not just in our jobs, but in each of our everyday tasks."
This is an interesting little look at the possible connection between the last things and technological things.
If you are sixteen or eighteen or in your twenties, if you are in high school or college or just moving into marriage and career, I want to speak to you. I want to speak with you.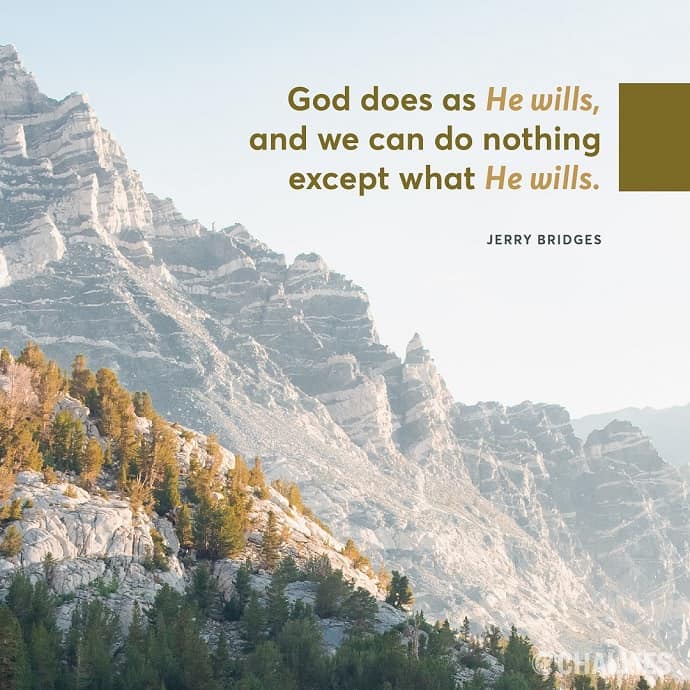 God does as He wills, and we can do nothing except what He wills. —Jerry Bridges