Today is an amazing day for Kindle book collectors as there's a large collection of excellent resources on theology and Christian living. You can find them on the Kindle deals page.
Logos users will want to check out this long list of commentaries on sale.
(Yesterday on the blog: A Side Of Perfect Beauty in Every Providence)
Jonathan Leeman makes an insightful points here: "Really, people don't hate authority, because we all love the freedom to decide things and to create. We just don't like other people's authority because we like deciding and creating things for ourselves."
"In this post I hope to offer a qualification to a good general principle. I have often heard it said that if you don't share the gospel in your home culture, you won't share it in a foreign culture either. There is no sanctification by aviation, it is said. I largely agree with this sentiment. Whether you live on mission at home is a very good indication of whether you will live on mission overseas or not." But maybe it's not quite so simple…
Would any of us be that surprised if they do?
Here's a handy Q&A about conversion.
Without commending every part of this article, I do think you'll find it interesting in a number of ways, and especially with the framing of its three theses. It leads to this provocative (but demonstrably true) conclusion. "Cuties caused an uproar because post-60s liberalism lacks the resources to justify a taboo against pedophilia—and deep down, everyone knows it."
WORLD magazine has an article about Amy Coney Barrett. "U.S. Circuit Judge Amy Coney Barrett, whom President Donald Trump announced Saturday as his pick to replace Ginsburg, may well become a cultural inspiration for religious conservatives." (Also, Joe Carter says 9 things about her while Al Mohler covers her nomination on The Briefing.)
"I did some research and found out that a common reason that trees change color before they should is because they are in distress. The beauty of the tree was brought about by its own personal distress, and God used our personal distress and pain to display His amazing grace and the beautiful colors of His glory."
That decision to neglect the pursuit of your wife, that surrendering of marital intimacy, these were only the first small, sinful steps to the destruction of your marriage.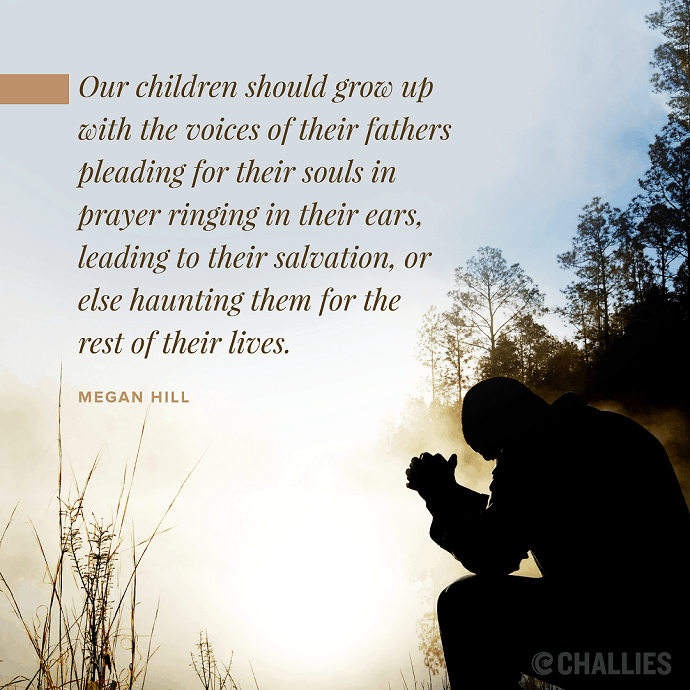 Our children should grow up with the voices of their fathers pleading for their souls in prayer ringing in their ears, leading to their salvation, or else haunting them for the rest of their lives. —Megan Hill