Happy Labor Day (that's Labour Day in Canada) for those who are enjoying a day of rest today.
Today is the launch event for my book Seasons of Sorrow. If you're looking for information about that, please visit this page. Remember that the book is now available for pre-order from Amazon and actually shipping from Westminster Books.
Today's Kindle deals include a nice little list from Crossway.
(Yesterday on the blog: The Signal Gun of the Gospel)
This article at DG asks and answers an interesting question: "How is God using all the effects of COVID-19 to accomplish his purposes in the world?"
"When you're in the midst of guilt and shame—which we should rightly feel in the midst of sin—we have to take all that he has done and his promises to God and see that he's actually not ashamed of us. It's not that he excuses sin, but he welcomes sinners."
"How can we encourage, support, and especially pray for our kids when they're away at college?" Cara has some experience at this and offers an answer.
Darryl Dash: "I felt overwhelmed again this week. I always feel overwhelmed at the beginning of the Fall. I love the summer pace. As a new ministry year begins, I feel intimidated at what lies ahead: fuller schedules, new initiatives, and more to do than I can possibly accomplish."
Why should we learn to be still and how can we actually do it? That's what this one is about.
I wish this article did a bit more to consider the benefits of using projectors (vs hymnals) in worship. But it is interesting to consider these drawbacks and, most of all, to ask whether we really think carefully about the benefits and drawbacks before we bring changes to our churches and our worship.
As you enjoy rest from your labors, why don't you take a bit of time to thank God for your labors. No matter what they are, they are evidence of his kindness and mercy toward you.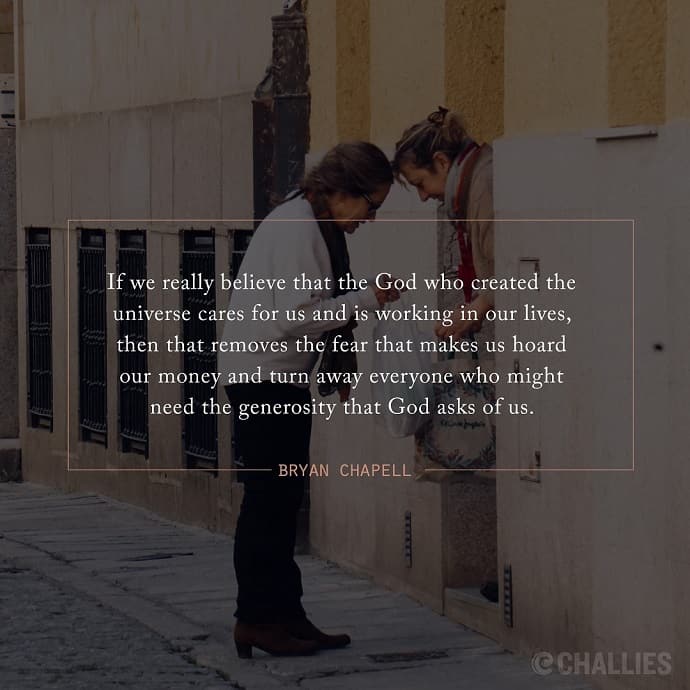 If we really believe that the God who created the universe cares for us and is working in our lives, then that removes the fear that makes us hoard our money and turn away everyone who might need the generosity that God asks of us. —Bryan Chapell