Israel's Women-in-Combat Experience
"Whenever anyone at National Review … writes in opposition to opening all combat jobs to women or (even worse) drafting women into ground combat, there is predictable hue and cry from the Left. 'But Israel! You conservatives couldn't possibly be criticizing Israel, could you?'" Here's why Israel isn't the trump card.
This article points out that a future trend in church planting and ministry is people who are deliberately bivocational.
Here's a brief video overview of the Old Testament.
For a while now we've been hearing about concerns with Gospel for Asia. There is now a lawsuit going forward charging that funds have been misused. Yet "citing 'innocent until proven guilty,' GFA calls class-action suit a 'blessing' for chance to put allegations to rest."
Jared Wilson says that you should ignore most relationship advice. If I don't quite agree with the title, I do agree with the article.
This Day in 1939. Happy birthday to my favorite author, R.C. Sproul! Dr. Sproul turns 77 today. (See this infographic I made up 2 years ago.)
If you, like me, use Dropbox, you may be interested in Bound, an audiobook player that works with Dropbox.
I really enjoy Wired's Absurd Creature of the Week column, and this one is no exception. God made some creatures that are well and truly bizarre.
Thanks to CLC Publications for sponsoring the blog this week with "Have Mercy! Listen to the Stories."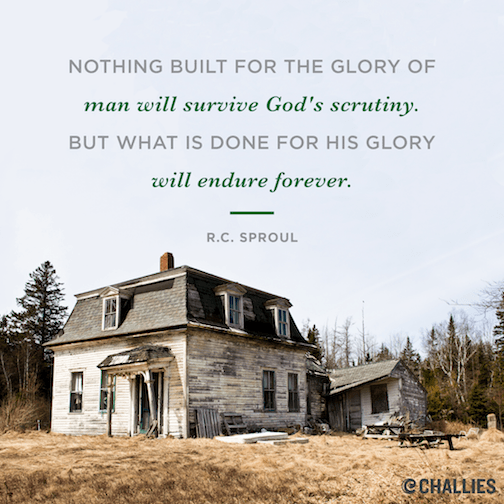 Nothing built for the glory of man will survive God's scrutiny. But what is done for His glory will endure forever. —R.C. Sproul